Chinatown, in the 1980's was a hustling, bustling vibrant area that had a darker underbelly, not unlike the life a couple of blocks away in 'Little Italy'. The five boroughs of New York City, a hive of organised crime activity with many accents, and each with their own dark history. However, America were ill prepared for the Chinese organised crime gangs. They had no one who could go undercover and infiltrate Chinatown, nor did they have anyone with the necessary language skills to be able to make use of intercepting communications. It is alleged, however, that Johnny Eng was cultivated by authorities, which protected him as he rose through the ranks of 'The Flying Dragons'. He would even use the cops to bring down his own rivals. By 1989, Eng, is the undisputed king of Chinatown earning millions from heroin, this would ultimately lead to his demise.
In the early 1980's Chinatown embarked on a new era of organised crime with one of the most feared being 'The Flying Dragons', headed by Michael Chen, 'The Scientist'. His protégé was 'Machine Gun Johnny', Johnny Eng (Bruce Lee on steroids) aka 'Onionhead'. It is said he was nicknamed 'Onionhead' because if you crossed Eng you would have tears in your eyes.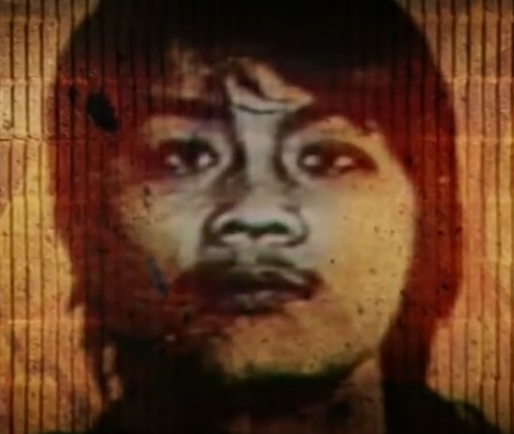 In 1983, Eng, wanted 'The Flying Dragons' to get involved in the heroin game. Made that much easier later due to the Pizza Connection prosecution, named after the trial in which the American-Mafia utilized a number of independently owned pizza parlors as fronts for narcotics sales and collections – which is where the name "Pizza Connection" came from – and run an enterprise that distributed vast quantities of heroin and cocaine in the United States.
'The Scientist' was happy with their current operations, these were mainly protection rackets and gambling. Fourteen bullets later, with four in the eyes, in a murder that remains unsolved to this day, and five days after Ronald Regan publicly declared Russia as the 'Evil Empire', Eng, just before his 25th birthday, gets his wish and also becomes head of 'The Flying Dragons'. It was clear, with the location of the killing of 'The Scientist', Eng had the backing of the 'Hip Sing Tong'.
Johnny Eng, born in 1958 in Hong Kong emigrated to the USA in 1971. Eng spent most of his younger years as a typical street thug. He was arrested at least five times throughout the 70's for charges such as; assault, promoting gambling and possession of a machine gun. Eng was making a name for himself and he eventually joined a recently formed (1967) street gang called 'The Flying Dragons', a gang affiliated to the more established, 'Hop Sing Association' (HSA), known at the time as 'Hop Sing Tong'.
Eng, in a combination of; right place, right time and his ruthless reputation soon found himself as under boss to 'The Scientist' in 'The Flying Dragons'. The main activities of 'The Flying Dragons' include; extortion, illegal gambling and racketeering in the Chinatown's of America and Hong Kong.
Johnny Eng became known as the John Gotti of Chinatown during his reign as boss of 'The Flying Dragons'. The New York Times, in 1989, reported that Eng was attempting to pass himself off as a legitimate businessman, however, the authorities knew different. 70% of the heroin arriving in New York came from Chinese sources in south-east Asia. 'China White' was a heroin produced in south-east Asia and was extremely pure. Eng adopted the trade name of 'China White' for 'The Flying Dragons' heroin.
This forced the DEA to create a special task force to go after the gangs in Chinatown, especially Eng, who was the target in an undercover sting by the task force known as 'Group 41' and led by Richard La Magna (former deputy chief of the DEA). netted the DEA over $60 million worth of heroin. 'Group 41' was set-up by a group of DEA Agents, and from other agencies, who had Chinese language skills. Eng fled to Hong Kong but was arrested later that year by Hong Kong police.
He was eventually extradited back to the USA. On Monday 14th December 1992 was found guilty on 14 counts of heroin smuggling and conspiracy, being subsequently sentenced, in March 1993, to 24 years imprisonment by Federal court judge Reena Raggi. Johnny Eng was released from prison on the 8th November 2010, it is believed he is now living in China.
In a bizarre event, Eng's former wife, 51-year-old Lori Eng, was murdered following a heated dispute with 'Flying dragons' member David Chea. On July 13, 2011, Chea pulled out a gun on Lori at her home on 56th Road, Flushing, Queens and shot her twice in the chest, killing her instantly. Chea then turned the .38 calibre gun on him, shooting himself once in the head, he collapsed and died on the driveway of Lori's house.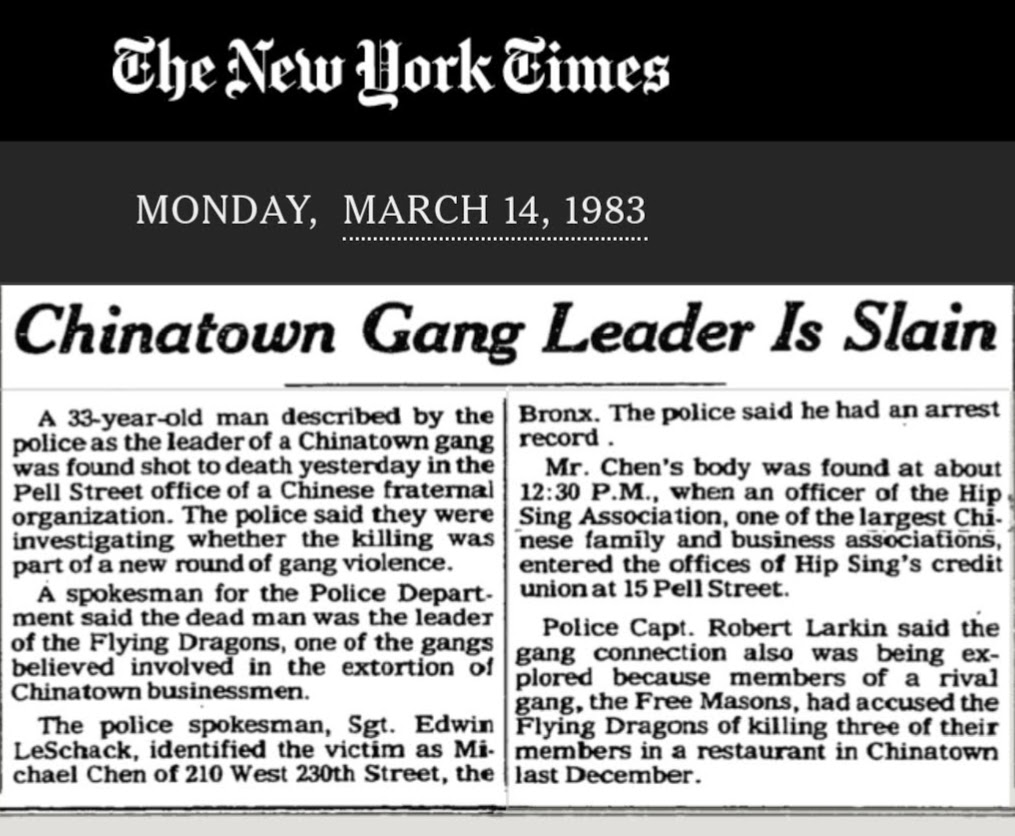 In this VladTV exclusive, China Mac speaks about his father testifying against Machine Gun Johnny, and also noted that he hasn't talked his dad in decades. He said his dad went to prison and got out early. Mac also noted that if his dad was taken out by Machine Gun Johnny's gang, he wouldn't feel any type of way about it.
Latest posts by David Breakspear
(see all)