---
Nicolo Schirò
1912 – 1930
Nicolo was an early New York City Mafia Boss of what would later be called the Bonanno Crime Family. Schiro eschewed the media and was never arrested for a crime during his time as boss. Several former members of the Schiro crime family would become the bosses of gangs in other cities – Frank Lanza in San Francisco, Stefano Magaddino in Buffalo, and Gaspare Messina in New England.
In 1930 after nearly two decades as boss, a conflict with rival gangster Joe Masseria in 1930 would force Schiro out and elevate Salvatore Maranzano as the new boss of the gang.
---
Salvatore Maranzano
1930 – 1931
Salvatore Maranzano was only boss for a year, and despite being of the Mustache Pete era he helped develop a structure into the Mafia which would go on to thrive until this day.
He also instigated the Castellammarese War to seize control of the American Mafia operations which would lead to bloodshed on the streets, and he also briefly became the Mafia's "Boss of Bosses".
The old era was about to make way for a new era however, when Maranzano was assassinated months after his rival Joe the Boss, by a younger faction led by Lucky Luciano. It was Lucky who would then go on to establish a power-sharing arrangement rather than a "boss of bosses" to prevent future turf wars.
---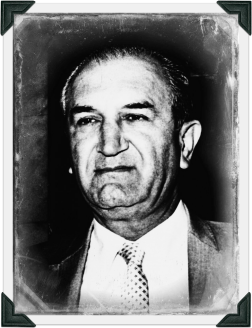 Joe Bonanno
1931 – 1965
After the death of Maranzano, Joe Bonanno would step up to the front and rename the criminal empire. Bonanno was already part of the gang having illegally emigrated to the US in 1924, joining the fold when Schiro was running the show. Over the next 3 decades Joe Bonanno would prosper from great success as the boss of the family. While it was traditionally one of the smaller ones of the five New York families, it was more tight-knit than the others. With almost no internal dissension and little harassment from other gangs or the law, the Bonanno family were successful in the running of its loan sharking, bookmaking, numbers running, prostitution, and other illegal activities.
During the mid 1960's the hold on the family he had started to slip, partly due to his involvement with Joe Magliocco in trying to organize a hit on Carlo Gambino and Tommy Lucchese. They confided in Joe Colombo but he told Gambino and Lucchese the plan. In October 1964, Bonanno disappeared and was not heard from again for two years, claiming he was kidnapped. Magliocco managed to get away with his life (possibly due to ill health) and just paid a $43,000 fine. By this time Gaspar DiGregorio had been given the job at the top in 1965.
What was now known as the Bonanno War would rage on through the 60's, finally brought to a close with Joe Bonanno suffering a heart attack and announcing his permanent retirement in 1968 after years of trying to reclaim the family that the Commission had taken away from his control.
He also promised to never involve himself again in New York Mafia affairs. After considerable debate, the Commission accepted Bonanno's offer, in view of his status as a Mafia elder statesman.
However, they stipulated that if Bonanno broke his promise, he would be killed on the spot.
---
Gaspar DiGregorio
1965 – 1968
DiGregorio's time in power was a violent and unstable one when you look back at the Bonanno family history. DiGregorio had aspirations of becoming consigliere. However, Joe Bonanno made his son Bill consigliere, causing unrest with DiGregorio. With the family internally split when DiGregorio was appointed boss by the Commission in 1965, the Bonanno war soon erupted. At one point, DiGregorio arranged a nighttime peace meeting with the Bonannos in a house in Brooklyn. DiGregorio and his men arrived first; when the Bonanno's arrived, DiGregorio's men started shooting.
DiGregorio, despite having the full support from Commission members such as Carlo Gambino, Tommy Lucchese, Joseph Colombo and Vito Genovese, was dropped as boss because of the bloodshed and lack of efforts to stop the wars. He was eventually replaced by Paul Sciacca.
---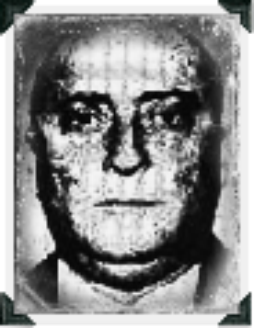 Paul Sciacca
1966 – 1971
Paul Sciaca had a good 5 years spell leading the Bonanno family out of the 1960's and into the 1970's, and he also had a tough job on his hands in terms of trying to reunite and align the family back to its old ways. At the time he stepped up there were hostilities and split factions within the family that he had to fix.
Paul Sciacca promoted the leaders of the two most influential factions outside his own. Longtime family member and former Bonanno loyalist Natale Evola was leader of what remained of the former Bonanno faction, while Phil Rastelli had gained a great deal of influence with the younger, up and coming members of the crime family and was now the leader of the "young turks" faction.
By promoting Evola to underboss and Rastelli to consigliere, Sciacca hoped to align the Bonanno crime family and bring it back to the level of power and influence within the New York Mafia it once occupied.
In 1971, Sciacca was indicted on charges of selling $100,000 worth of heroin, and the family control went to Natale Evola.
---
Natale Evola
1971 – 1973
Not much is known of Natale Evola, we do know that he took control of the family for a short period of time and he was a Bonanno loyalist through the 60's when the on-going family war was at its strongest. He was also one of the mobsters who got caught up in the 1957 Apalachin Meeting, but was later let off any charges brought against him. He did however serve a 10 years spell a few years after in 1959 when he was convicted on conspiracy to distribute narcotics. Evola had helped manage a large organization that imported heroin from Sicily to the United States.
By the time he came out of prison DiGregorio's reign was all but over and Sciacca's 5 years term was starting.
For 2 years Evola was in control of the family and his term could have been longer if it wasn't for cancer ending his life in 1971. It was this event that then promoted the other faction leader that Sciacca made consigliere, Phillip Rastelli, to the boss of the family.
---
Phillip Rastelli
1973 – 1991
Acting 1973–1979: Carmine Galante
Acting 1979–1983: Salvatore Farrugia
Acting 1987–1991: Anthony Spero
In 1971 when Evola took control Phillip Rastelli was indicted for loansharking charges which he was found guilt of the following year in 1972. After the death of Evola in late 1973, Rastelli was months away from being promoted to the boss of the family. On February 23, 1974, at a meeting the Commission named Rastelli as boss. He was the first member of the Queens faction to lead the family; the previous bosses had all come from the family's birthplace in Brooklyn.
Whilst Rastelli was named as boss the real power in the family begin to swing to the consigliere and rival to Rastelli. We are of course talking about Carmine Galante.
In 1976 Rastelli was sent to prison and Galante decided to make a power grab and seize control of the family, which he did for a while. Many say he was the boss of the family, but he was never an official boss. During the late 70's Galante had order the deaths of many mobsters in order to try and take control of a drug distribution network, and the power had gone to his head. He was jailed in 1978 and came out of prison in 1979, but not for long…
In 1979, the imprisoned Rastelli who was still official boss of the family allegedly ordered Galante's murder. The other Commission members had decided that Galante was bad for their business and gave Rastelli permission to remove him.
Dominick Napolitano was later promoted to caporegime for his efforts. Rastelli was now the undisputed boss, controlling things from behind bars through the use of acting bosses.
On June 24, 1991, Rastelli died from liver cancer at age 73, and Joe Massino would go on to take control of the family.
---
Joseph Massino
1991 – 2004
Acting 1991–1993: Anthony Spero
Acting 2003–2004: Anthony Urso
Acting 2004: Vincent Basciano
Acting 2004–2006: Michael Mancuso
Inspired by Genovese boss Vincent Gigante, Massino forbade his men from saying his name out loud due to FBI surveillance. Instead, they were to touch their ears when referring to him. Massino gained the nickname "The Ear" because of this.
Massino took a great number of precautions in regards to security and the possibility of anything incriminating being picked up on a wiretap. He closed the long-standing social clubs of the Bonanno family.
He also arranged family meetings to be conducted in remote locations within the United States. In some cases, he held meetings in foreign countries, and had his capos bring their wives along so they could be passed off as vacations.
Remembering how Pistone's infiltration had damaged the family, he also decreed that all prospective made men had to have a working relationship with an incumbent member for at least eight years before becoming made, in hopes of ensuring new mafiosi were as reliable as possible.
By the dawn of the new millennium, he was reckoned as the most powerful Mafia leader in the nation. Massino became known as "The Last Don", the only full-fledged New York boss of his time who was not in prison.
In July 2004 Massino was convicted in a murder and racketeering indictment based on the testimony of several cooperating made men, including Massino's disgruntled underboss and brother-in-law Salvatore Vitale. He was also facing the death penalty if convicted in a separate murder trial due to be held later that year, but after agreeing to testify against his former associates he was sentenced to life imprisonment for both indictments in 2005.
Massino testified twice for the government, helping win a murder conviction against his acting boss Vincent Basciano in 2011, and was re-sentenced to time served in 2013, though he will be on supervised release for the rest of his life.
---
Vincent Basciano
2005 – 2013
Acting 2004–2006: Michael Mancuso
Acting 2006–2009: Salvatore Montagna
Acting 2010–2012: Vincent Badalamenti
Vincent Basciano served as an under boss for a short period in 2004 before becoming the undisputed boss the year after following the fall of Joe Massino. His reign would be cut short thanks to his former boss who ended up turning government witness, and pinned a murder conviction on him in 2011.
On June 1, 2011, a jury rejected a prosecution request for the death penalty and instead sentenced Basciano to life in federal prison. In 2013 he would finally give up leadership to another acting boss from the Massino era and early Basciano era, and that was Michael Mancuso.
---
Michael Mancuso
2013 – present
Acting 2013–present: Thomas DiFiore
Michael Mansuco is the last mobster to take over the reigns at the top of the Bonanno crime family which has had numerous bosses since the early era of Joe Bonanno.
He became acting boss in November 2004, after Basciano was imprisoned but the years after in May 2005, Joseph Massino implicated Mancuso in the 1999 murder of Gerlando Sciascia. Things didnt get any easier for Mancuso either as the following year his former boss Basicano ordered a hit on Mancuso.
On December 16, 2008, Mancuso was sentenced to 15 years in prison with a relese date of 2019 when he will be 62 years old.
Mancuso is controlling the family through his acting boss Thomas DiFiore, who is serving as street boss.