Frank Gusenberg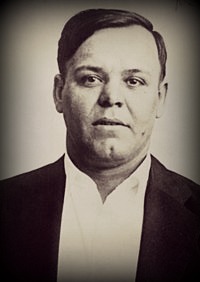 Frank was one of the North-Side mobsters who was on the receiving end of a Tommy Gun in the famous St Valentines Day massacre. Gusenberg was an enforcer for Bugs Moran and he was barely alive when police turned up to see the aftermath of the shooting. When the police asked who had shot him, he stayed true to the code of silence and uttered the following words before passing away:
"Nobody shot me"
---
Anthony Strollo

Anthony Strollo or Tony Bender as he was also known, served as a high-ranking capo of the Genovese crime family for several decades up until the early 1960's. On the morning of April 8th 1962 he vanished after leaving his home in New Jersey. His body was never recovered, but before leaving his house on that morning he told his Wife:
"I'm only going out for a few minutes"
---
Dutch Schultz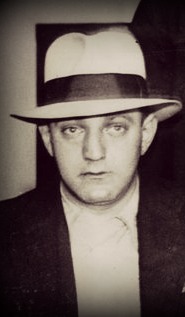 The Dutch Man was shot at the Palace Chophouse at 12 East Park Street in Newark, New Jersey on October 23rd 1935. You can read about the full events of his death here. He didn't die instantly at the scene, he would linger on for some 22 hours before finally succumbing to peritonitis. However, the mix of brandy and his failing mental capacity provided us with some strange last words:
"A boy has never wept…nor dashed a thousand kim. You can play jacks, and girls do that with a soft ball and do tricks with it. Oh, Oh, dog Biscuit, and when he is happy he doesn't get snappy."
---
John Nardi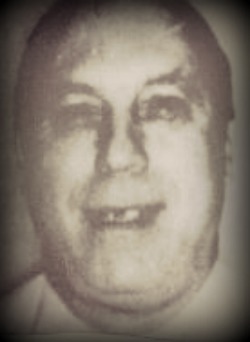 John Nardi was an associate of the Cleveland crime family who would end up turning against them in a bloody gang war. He had recently survived two attempts on his life, but on May 17th, 1977 his luck would run out when a bomb was planted next to his car. The bomb was denoted as Nardi got close to his car, and both his legs were blown off. He was pulled from debris and car wreckage, and whispered the following words before dying just minutes later:
"It didn't hurt"
---
Frank Nitti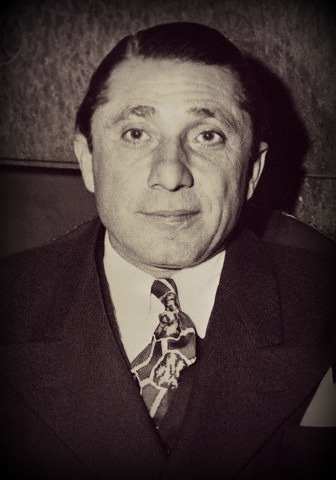 Nitti was a severe claustrophobic and having already served time in prison he couldn't face another lengthy prison run. Add to that the rumors that he had terminal cancer, and the cocktail was there for Nitti to take his own life.
On March 19th in 1943 Nitti's wife Toni was about the leave for church, he responded with the quote below. After she left he drank heavily and then took a walk down to a railroad yard with a .32 in his pocket for company. The first shot missed and went through his fedora, whilst the second went through his jaw through the top of his head. Still alive, he fired another bullet which went behind his ear into the top of his skull.
"I'm going to take a walk"
---
Mendy Weiss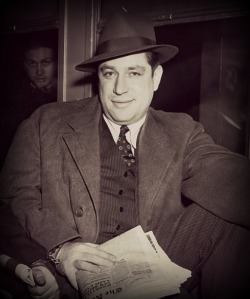 Mendy was a key member of Murder Incorporated, the Mafia's enforcement arm. Thanks to testimony from fellow Murder Inc associate, Abe Reles, Mendy was implicated in several murders and was sent to the electric chair at Sing Sing on March 4th, 1944. His last words before his execution were:
"Can I say something? … All I want to say is I'm innocent. I'm here on a framed-up case. And Governor Dewey knows it. I want to thank Judge Lehman. He knows me because I am a Jew. Give my love to my family … and everything"
---
Lucky Luciano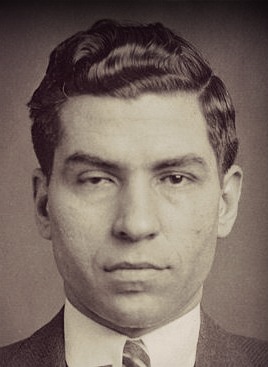 The Chairman of the Mob died from a heart attack at Naples International Airport shortly after a meeting with Martin Gosch, an American film producer who was looking to base a film around Luciano's life. Lucky's final words to Gosch as they parted company were:
"Tell Georgie I want to get in the movies one way or another"
---
Pasquale Barbaro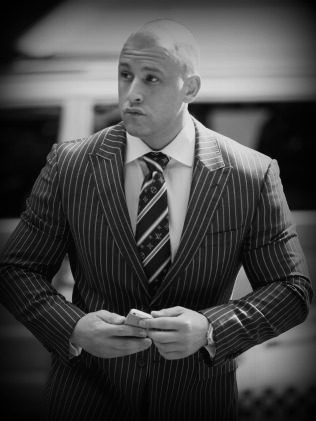 A more recent death that captured the news was Australian mobster Pasquale Barbaro who was shot dead at the age of 35. He was executed with a shot to the head by two hooded hitmen while he sat in a silver Mercedes. However, Barbaro's desperate pleas were heard by neighbors as he tried to get out of the line of fire by screaming:
"Open the fucking door"
---
Baby Face Nelson

Public Enemy Number #1, Baby Face Nelson had a short but violent gun battle with FBI agents in 1934 which resulted in his own death but also the deaths of two FBI agents. As Nelson escaped the scene, with John Paul Chase driving him and his Wife Helen Gillis to a safe house, he uttered his final words to Gillis before passing away in bed a few hours later from his wounds. You can read the full events here.
"I'm done for"
---
Dean O'Banion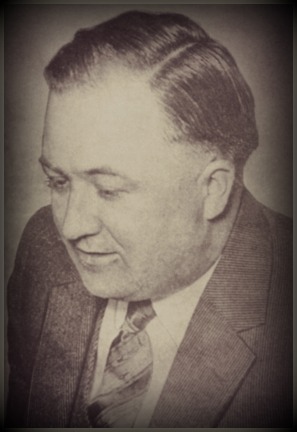 Dean O'Banion owned a flower shop in Chicago opposite the Holy Name Cathederal, called Schofield's. It would be in this shop that he would meet his end at the age of 32, in 1924. After an argument broke out with the Genna brothers over profits and debts, Angelo Genna and Capone's south-siders planned a move on O'Banion who up until now had Mike Merlo and the Unione Siciliana to quieten things down. With Mike Merlo passing away a few weeks prior to the argument, the gates were open to O'Banion.
As Dean was clipping chrysanthemums in Schofield's back room. Yale entered the shop with gunmen John Scalise and Albert Anselmi. They walked over to O'Banion who welcomed them into the shop by saying:
"Hello boys, you from Mike Merlo's?"
When O'Banion and Yale shook hands, Yale grasped O'Banion's hand in a tight grip. At the same time, Scalise and Anselmi stepped either side and fired two bullets into O'Banion's chest and two into his throat. One of the killers then fired a final shot into the back of his head as he lay face down on the floor.
---
Thanks to Jimmy Balchune for this bonus one…
Dominick Napolitano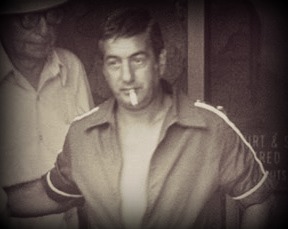 On August 17th 1981 Sonny Black, also known as Dominick Napolitano was ordered to be killed in retribution for Joseph Pistone's infiltration into the Mafia. He knew what was coming, and was summoned to a meeting in the basement of Bonanno associate Ron Filocomo's home in Flatlands, Brooklyn.
Napolitano was pushed down the staircase into the basement. The first shot misfired, which was when Sonny would utter some haunting last words:
"Hit me one more time and make it good"
The second shot, hit its mark.
---
Rocco Zito
Rocco Zito was an Italian-Canadian crime boss of the 'Ndrangheta in Canada, who was 87 years old at the time (2018) of his death. He pointed a semi-automatic at his son-in-law Domenico Scopelliti. Scopelliti got the shot off first catching him twice in the left chest and once in the left armpit. Zito dropped his gun, collapsed and died.
"I will die but you will die first."