The Mafia are well-known for brutal contracted hits that span right back to the early parts of the 20th century. During the Prohibition era of the roaring twenties we saw more mob related killings than any other period in Mafia history, and it came down to one thing. The bootlegging of alcohol.
Amongst the ropes, knives and the deadly Garrote Wire, a mobsters preferred weapon of choice was a fire arm. In this documentary we wanted to explore the top 5 guns that were used during the 1920's through to the 1950's… so reload your coffee mugs, recline your chair and let us fire you back in time to a period when mob hits were the talk of the town.



The Thompson 1928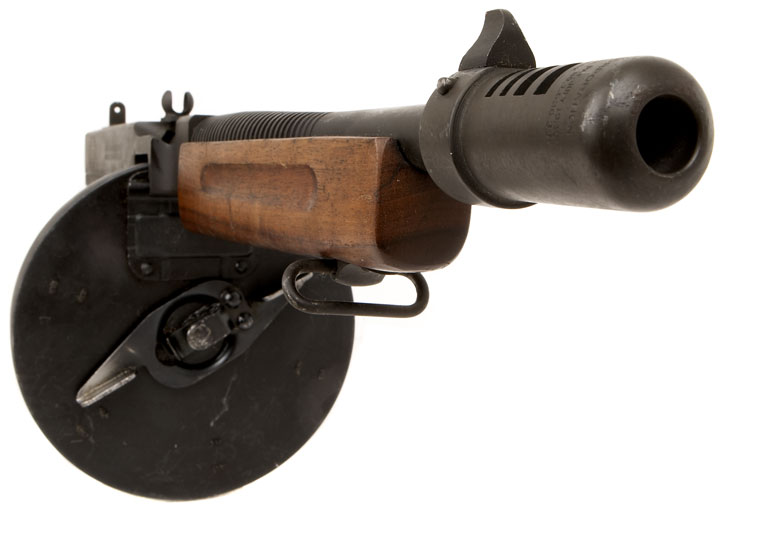 Up first we look at the Thompson 1928 sub-machine gun which was perhaps the most famous weapon of Prohibition America. Also known as the Tommy gun, this fire arm has been responsible for many deaths, some of which include the St Valentines Day Massacre of 1929. The gun could fire off 850+ rounds per minute and reach upto 160 feet in range. Tommy guns were produced from 1921 after being designed in 1919 by John T. Thompson. The gun sported a 50-round drum magazine, with .45 ACP catridges and weighed just under 11 pounds, which makes this the heaviest gun in our top 5 list.
Smith and Wesson Model 19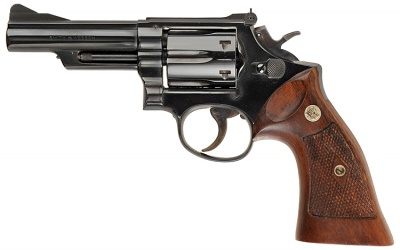 In 1935 during the depression a new gun hit the market, a gun that was the first of its kind for a .357 revolver. It was an expensive shooter that was offered to law enforcement of the time as it was extrmely powerful and deadly accurate. No surprise that mobsters cottoned onto this and used it during the late part of the 1930's. With a 6 round cylinder, a shooting range of up to 150 feet, and a weight of just under 2 pounds, this was the gun of choice for many mobsters.
Colt M1911A1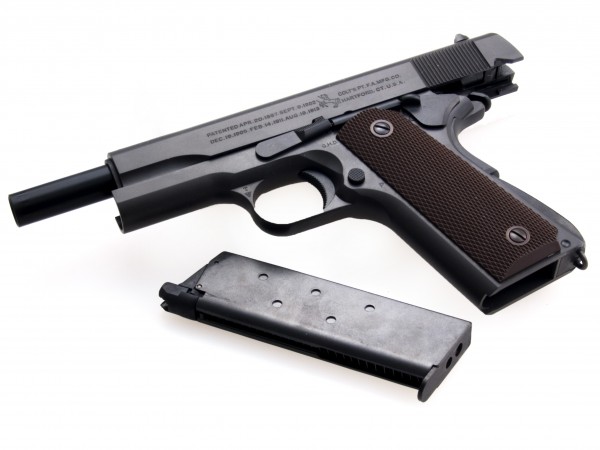 The Colt was around just before the Tommy Gun and was produced from 1911 onwards. The Colt was slightly heavier than the Smith and Wesson weighing in at 2 and a half pounds, and was a single-action semi-automatic handgun that held .45 ACP catridges, and rarely jammed or misfired for its owner.
The Colt was a reliable choice of weapon that had a longer shooting range than the Smith and Wesson doubling the distance at 328 feet. The feed system was a 7-round standard detachable box magazine.
Remington Model 870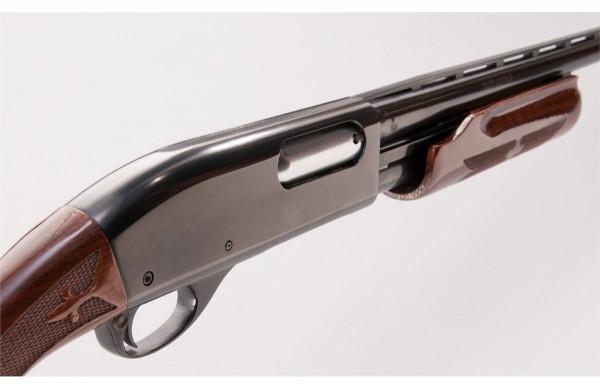 In at 4th on our list is a pump-action shotgun which was commonly used by law enforcement in the 1950's, and quickly became another weapon in the arsenal of mobsters during that era. This 12 gauge, 7 pound monster packed some punch, and when you think a shotgun could reach a target 150 feet away this made the Remington a lethal and powerful weapon. The only issue was that it was too big and too slow to fire.
Molotov Cocktail
The final weapon on our list isn't a gun or a knife but can be just as effective is used correctly. What we are referring to is an improvised explosive that was used a considerable number of times during the early 1920's through to present day times.
A Molotov cocktail was made using a glass bottle filled with petrol or napalm. After filling the bottle a mobster would then use some material to stuff into the top of the bottle such as a cloth or a sock to act both as a stopper and a wick. Usually mobsters would make these by the case load.
The cloth or sock would then be soaked in alcohol, set alight, and then thrown at either a car or a building. The bottle would fly through the air like a fireball and then upon contact would explode like a bomb. The Molotov cocktail would be used in drive-bys, or more preferably thrown into shop windows if store owners hadn't paid protection money to the mob.
Video Documentary