Two armed men entered the shop of Debilia Liacola as Vito DiGiorgio was sitting in the barber chair and James Casaio was playing pool. The gunmen drew pistols. "You take the one in the chair and I'll take the one playing pool" one yelled. ~ Police believe the slayers trailed the men over the country to assassinate them.
~From the Freeport Journal-Standard in Freeport Illinois, Saturday May 13 1922~
Vito Di Giorgio, arguably the first L.A. Mafia boss, was born in Palermo to Filippo and Giuseppa Di Giorio on March 20 1876 (a discrepancy, one seemingly helped along by Vito himself as evidenced in the Registration form pictured, has Vito born on March 19 1880. The DOB on his tombstone is what I'm going with), and came to the states in 1904 staying briefly in New York, reportedly with his cousin Giuseppe Morello (also known as The Clutch Hand, AKA Pete "The Clutch Hand" Morello) before moving to NOLA.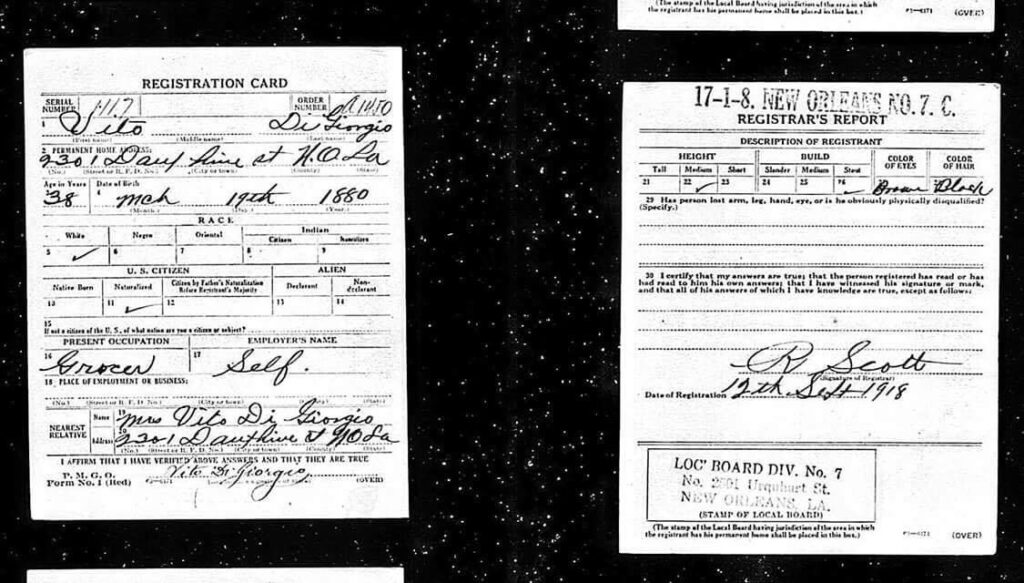 He gained a reputation as a Blackhand extortionist targeting Italian grocers.
Using the alias of Joseph Caronia he allegedly kills a man in self defense in 1907.
Also under the Caronia alias he, along with others, is arrested in 1908 for attempted extortion of an Italian grocer but is soon released for lack of evidence.
In 1909 he marries Maria Cristoforo.
In 1914 he becomes the owner of a grocery/saloon that was sold to him by the brother of the original proprietor.
It had been a successful business and the press did not understand why the owner would sell it. It is likely that the owner, Henry Sciambra, was forced to sell. Sciambra's brother Antonio, the original owner, was murdered in 1912 by an intruder while he was in his home sleeping along with his wife. The killings of Sciambra and his wife are speculated to be early works of the Axeman of New Orleans as they were very similar in nature. Their throats had been cut and, possibly as an attempt to hide the real cause of death, their heads were bashed in with an axe.
On May 13 (seemingly an unlucky month for Vito) 1916, Vito and Jake Gileardo are shot in Vito's grocery in NOLA. Vito is seriously wounded but survives. Gileadro does not. Vito refused to identify the man who shot him and Gileardo down, but a clerk in Vito's store identifies Angelo De Peche and he is arrested.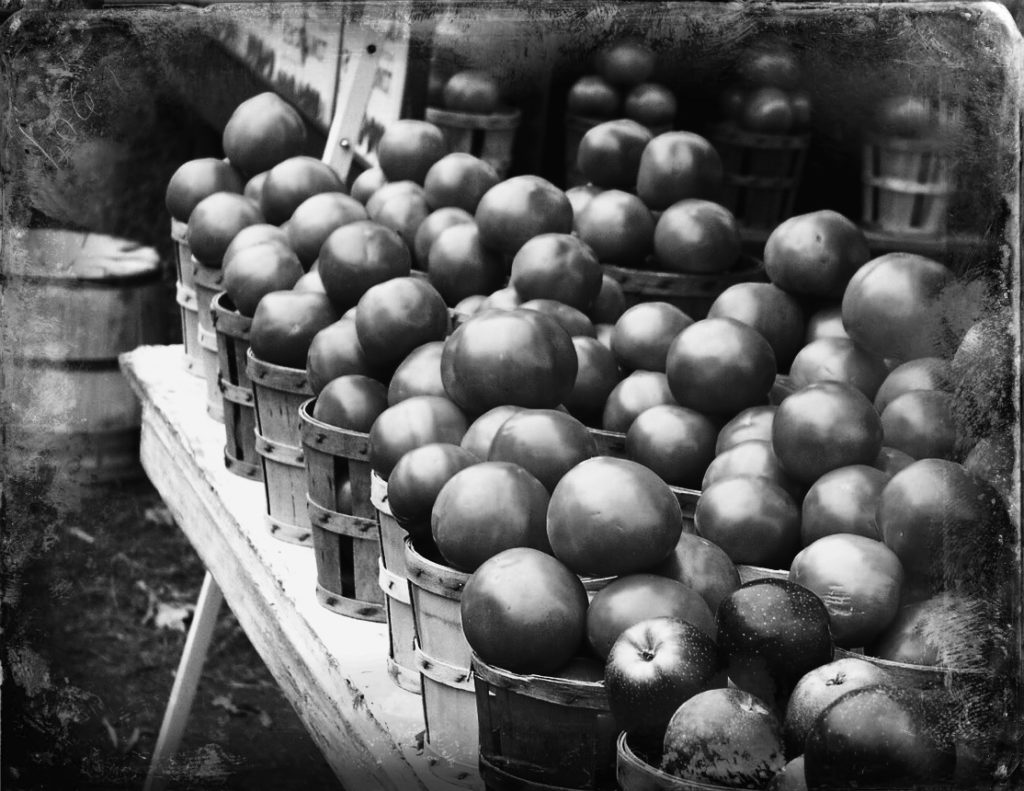 I've found three address's for Vito in NOLA.
1541 N. Rocheblave Street
731 Marigny Street
2301 Dauphine Street
It's unclear if these were all groceries, which one he actually resided in, if he owned them all at the same time or which one(s) the above events took place in.
Vito re-locates to California sometime prior to 1920. What spurred this is unknown but it could have possibly been the death of his son Philip which was his eldest son. On July 6 1919 Philip drowned off the Governor Nicholls St. wharf in the Mississippi River. It's unclear if it was an accident or something more but there was speculation that it may have been a reprisal against Vito. Philip was nine years old. Whatever the reason for the move he seems to have quickly become a prominent, if not THE prominent, force in the Los Angeles underworld. In 1920 he's renting a house at 1017 East 21st Street in L.A. On July 18 1921 he's shot and wounded in the leg on his return from a family trip to the beach. He tells authorities he doesn't know who shot him. Not long after Vito has a meeting with Nicola Gentile in the home of Rosario DeSimone. Apparently Vito had put a death sentence for some unspecified reason (likely the attempt against him), on Vincenzo Chiapetta (one of the men arrested with him in NOLA in the 1908 extortion bust) who was now a member of the Kansas City Family. Being friends with Chiapetta, Gentile was there to work out an agreement between the two which is apparently successful as Chiapetta dies in 1970 in St. Louis.
Vito is speculated to have been behind the attempted robbery of a bank in Independence LA in May of 1921 (Keeping things rolling in Louisiana while living in California? Possible I guess.) in which a local businessman (have seen him referred to as a restaurant owner as well as a banker) Dallas Calmes is killed. Apparently the six would be robbers had stolen a car in New Orleans, driven to Independence ( roughly 70 miles) and failed in their robbery attempt. They are swiftly caught and put on trial, apparently with feeble evidence against them.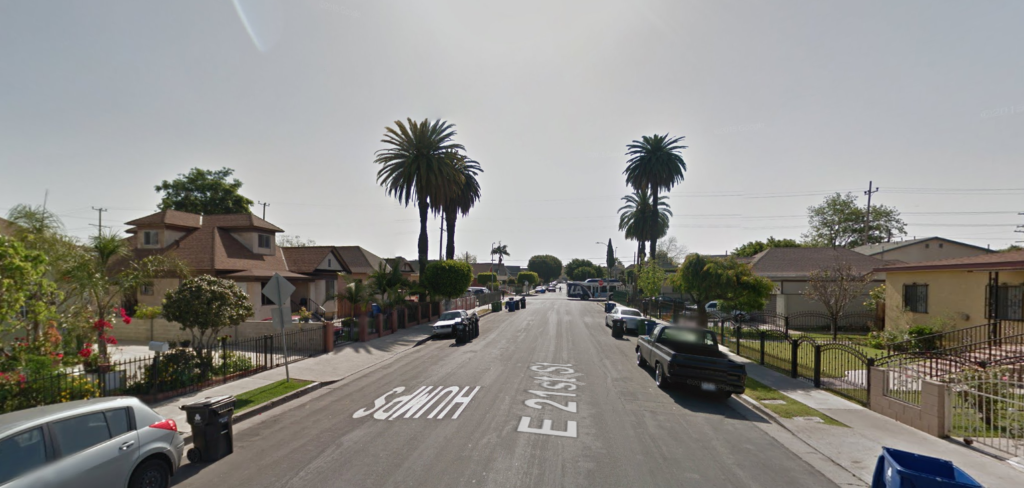 After a series of appeals which failed the six men are hanged on May 9 1924, all Italian, in Amite LA. One of those men is identified as Joseph Rini. The hanging is the only time in American history that six men were put to death for the murder of one. Other than speculation I haven't been able to find anything connecting Di Giorgio to this and it appears to have been a rather sloppily planned heist.
It seems as though there is some question, and argument, as to where Di Giorgio operated from. I've seen claims of Los Angeles, San Bernardino and Fresno. Suppose he would have been able to control all the areas but given the times and likely level of development of the area it seems probable that this would have been difficult. I've seen statements that Vito started a Di Giorgio Farms in Fresno which was, and seems to still be, a successful endeavor. There's also the small town Di Giorgio about halfway between Fresno and L.A. However I can only find a Joseph Di Giorgio connected to these. Whether or not related to Vito is uncertain but doesn't seem likely.
In the spring of 1922 Vito seems to be traveling around the country and attends a meeting in Buffalo (have also seen this described as a Mob Summit but have been unable to find anything on this but apparently there had been some Mob violence/murders in Buffalo just prior to this meeting). He makes a stop in Chicago for reasons unknown but it's possible that he met with Mike Merlo of the Unione Siciliane. He stops in a poolroom/barbershop owned by Debilla Liacola on Larrabee Street in Chicago's Little Italy for a shave with friend Vincenzo "James" Cammarata Lo Cascio (who has variously been ID'd as a NOLA, Buffalo and Los Angeles resident) where they are shotgunned to death. Some versions say an unidentified third man was present as well. If so he made good on escape as he's not mentioned in the news reports. In Di Giorgio's clothing was found a letter to his wife which read:
"Dear Mary- I'll be home soon, everything is all right. Bringing Jimmy with me, Vito."
Vito was returned to New Orleans and is interred in Metairie Cemetery with his son Philip and wife Mary. James Cascio has a descendant that later works for Carlos Marcello and testifies before the Kefauver Committee. Rosario DeSimone takes over operations in California.
Note: The snippets used at the beginning from the Freeport Journal-Standard were, in my opinion, most likely a sensationalized version of events. Made for good reading but all other accounts differ.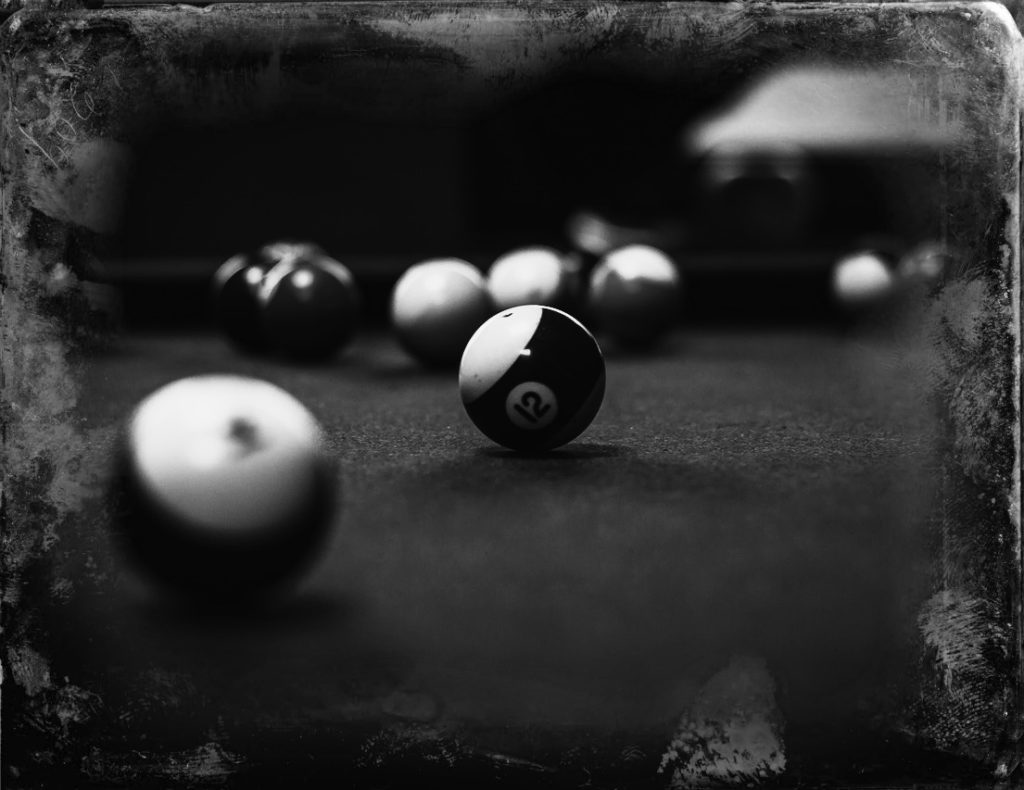 After the Death of Vito Di Giorgio
After Vito's death his family returned to New Orleans and hit hard times. Vito's wife Mary was arrested on bootlegging charges sometime in 1923. Not long after that she's forced to place three of her four remaining children into The Hope Haven Home for Boys on Barataria Blvd. as she is strapped for cash and can no longer afford to feed all of her children. The oldest of the three placed there, Domonick, had a habit of escaping. He would ride trains around the country living the rough life hanging out in hobo camps. He eventually was able to get his two other brothers out of Hope Haven. Mary dies on August 27 1934.
Blackhand Violence & Axeman Connections
It appears there was a power struggle going on in New Orleans between 1910 and 1920. Two different factions vying for control and this seems to be what Vito was caught up in when he was almost killed in 1916. There had been a virtual freeze on Blackhand violence in the city after the incident in 1891 when eleven Italians were lynched in response to the murder case of Chief of Police David Hennessey. This lasted for roughly a decade until 1902 when a Sicilian named Francesco Genova (real name Matesi) arrived in New Orleans. Genova arrived in New York at first and stayed there for a time where he reportedly became associated with Vito's cousin Giusseppe Morello. After arriving in New Orleans he and an associate Paolo Di Christina (real name Marchese) became involved in what became known as the Macaroni Wars when they tried to take over a pasta factory owned by two brothers, Antonio and Salvatore Luciano, in Donaldsonville. After about a six month shooting war Genova and Di Christina come out on top after the Luciano brothers are killed.
Fast forward a few years to 1907 and the case of Walter Lamana. By this time Genova had become a successful businessman and seemingly controlled the Blackhand in New Orleans. Walter Lamana was an eight year old boy who had been kidnapped by Blackhanders and was ultimately killed by them.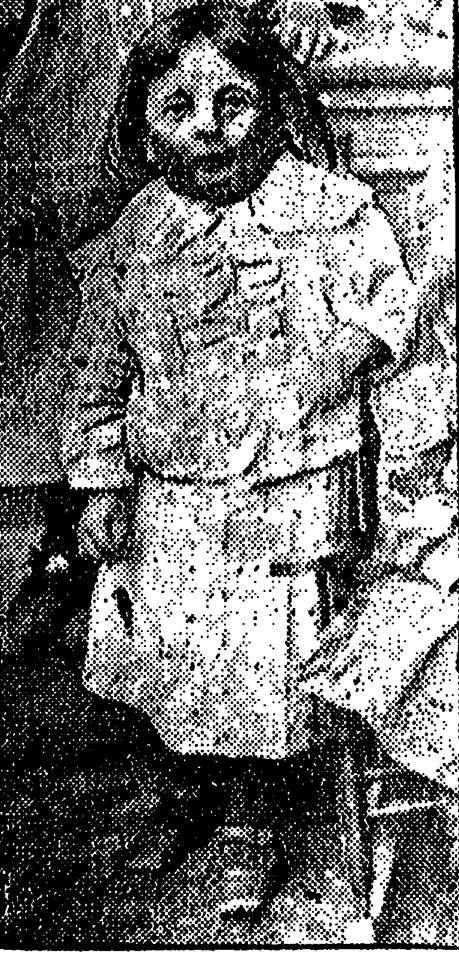 Genova is arrested simple because he is known to police to be in control of Blackhand activities but they have no more evidence than this. Into this mix enters the name Monfre. The most prominent Monfre in the Lamana case was Stefano. A witness claimed that after Walter was drawn away from the front yard of his home he was led to a covered wagon waiting a short distance away. The witness claimed that two men were on the wagon and that Walter was given over to one of them, Stefano Monfre. When police went to arrest him he had fled the area but his wife was taken into custody (apparently released at some point as she didn't stand trial in the case). Authorities sent agents to Kansas City in pursuit of Stefano thinking he was holding up with relatives but they ended up empty handed. Stefano disappears forever. A relative, possibly a brother, is also suspected of involvement. Joseph Monfre tried aggressively to insinuate himself into the Lamana family confidence. So aggressively that he was accused of being a spy for the kidnappers. He's questioned and his home searched but there is no hard evidence against him. Genova is released from jail for lack of evidence and he leaves New Orleans never to return.
It seems that Di Christina has now taken over but this doesn't please all involved. Vito's cousin, Giuseppe Morello, was not happy with this turn and traveled to New Orleans in 1908 for several days of meetings. Morello was considered Capo dei Capi in the entire country (according to Nicola Gentile's memoir's). Morello gave his backing to Vincenzo Moreci and allegedly Morello publicly let everyone know of his support for Moreci in a march through the Italian Quarter just before returning to New York (unfortunately no info on Morello and Vito meeting at this time). Di Christina was out and Moreci in as boss.
Things seem pretty quiet until March 1910. Incidentally, Morello was in prison at this time for counterfeiting. He entered in 1909 and had hoped to be released on appeal but it didn't happen. He had by March of 1910 either lost or was quickly losing his position and influence which probably had a great deal to do with two shooters putting two rounds into Moreci's head as he walked down Poydras street late one Saturday night. One of those shooters, Giuseppe Di Martini, worked for the other shooter who was….you guessed it….Paolo Di Christina. I don't think it was much of a coincidence with the timing of the shooting and Morello's downfall. Moreci was seriously wounded but survived. One month later Di Christina is shot dead by Pietro Pipitone (sometimes seen as Pepitone) as he enters his grocery on the corner of Calliope and Howard Streets. Pipitone, who admitted to the murder, claimed Di Christina owed him two months rent. Two months later Giuseppe Di Martini was also shot dead on Bourbon Street by an unidentified man who was seen moments before in the company of Moreci. Moreci is arrested and goes to trial but is acquitted of any involvement.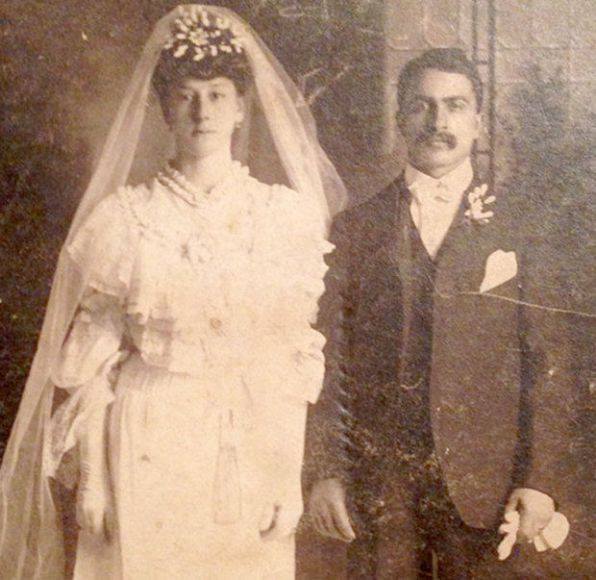 Some more killings of obvious Blackhand nature went on but then a string of more mysterious killings started in August of 1910. Italian grocers would be killed in their beds as they slept alongside their wives and children. John Crutti was hacked to death with a meat cleaver, some months later Joseph Davi was killed in the same way and then on May 16 1912 Antonio Sciambra is killed in his bed (reports vary on how this was done, I gave a description earlier but there is also a version where they were shot to death). His wife is wounded and survives another ten days but then succumbs to her wounds. she was pregnant at the time. A neighbor described an incident at the Sciambra grocery two weeks prior to the murders. Two Italian men had entered the store where they greeted Mrs. Sciambra. "Good Morning Mrs. Tony" one said to her. Antonio asked his wife to leave and he proceeded to argue with the men in Italian for some time. The men eventually left but were not looking happy. Before she died police asked Mrs. Sciambra about the incident but she was strangely uncooperative. By all accounts these grocers seemed to be legitimate businessmen with no attachments to illegal activities but could they have been victims of Blackhand activity?
Vito di Giorgio eventually bought the Sciambra grocery in 1914.
Things seemed to settle down for a couple of years but then in steps Joseph Monfrey again.
Monfre had been sent to jail in 1908. Several months after his involvement in the Lamana kidnapping Monfre was arrested for the bombing of a grocery owned by Carmello Graffagnini who had refused to pay $1000.00 ransom/extortion demand. While out on bail for that he was again arrested for bombing the grocery of Joseph Serio. It's believed this bombing and attempted extortion of Serio was directed by Vito Di Giorgio. In July 1908 he's sentenced to twenty years in the Graffagnini bombing. At 2am on the morning of November 19 1915 Vincenzo Moreci was walking on Rampart Street when gunfire erupts from an abandoned storefront. Moreci was shot multiple times and when the assailants were out of rounds they beat him with their shotguns breaking at least one. Moreci didn't survive this time. Three men were held for questioning. One had just been paroled a few weeks earlier from his 1908 conviction. When questioned Joseph Monfre told police that Moreci had helped him get paroled and that they were the best of friends. Eventually he was released for lack of evidence. Another of those men was Angelo Albano. Two weeks prior to the killing of Moreci, Pietro Pipitone, who was recently released on parole in his conviction of killing Paolo Di Christina, reports to police that two men tried to break into his home. Joseph Monfre is picked up and questioned.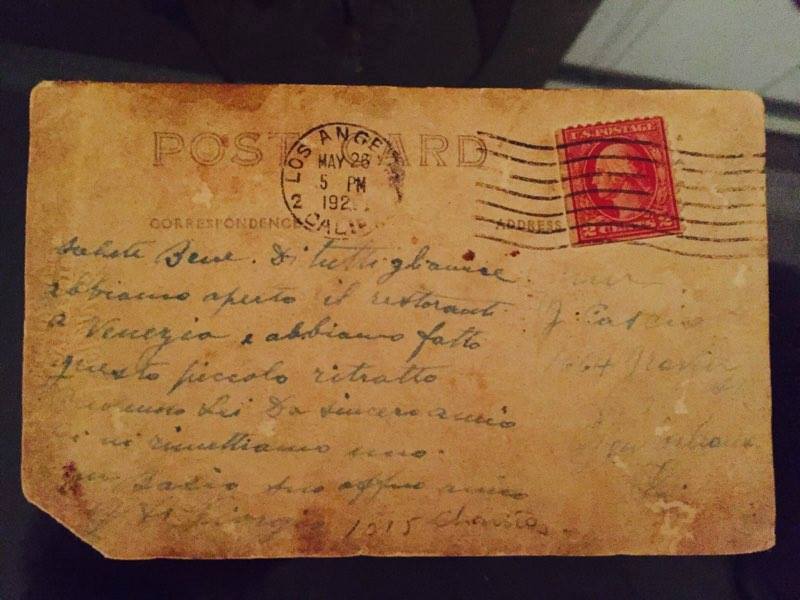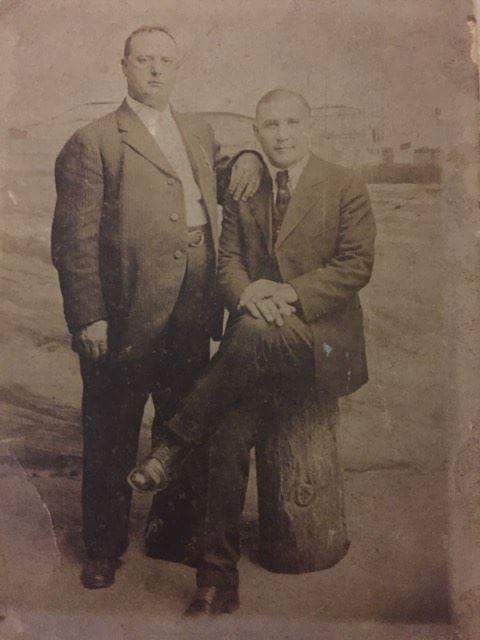 The power vacuum left by Moreci's murder touched off another round of violence. On March 20 1916 Joseph Russo is killed by Francesco Paolo Dragna, a known Blackhander. On March 24 Joseph Matranga (related to Charles Matranga but unsure how) was murdered by Giuseppe Bonforte. On May 12 three Matranga men kill Joseph Segretta. Only twelve hours later Vito Di Giorgio and Jake Gileardo are shot by Angelo De Peche. On May 15 Pietro Giacona (See story on Pietro and Corrado Giacona in the Crescent Corner) is shot by two sons of Joseph Segretta but survives. (Two Segretta associates in 1915 attacked a rival in a fued over territory in Storyville. They attacked the owner of a honkeytonk named Henry Ponce while he was talking with a young musician that would play his club at times. After the shooting stopped and he was asked if he was OK a young Louis Armstrong feinted thinking he was hit).
Again things seem to calm down for a couple of years and then a string of killings begins again that are very similar to the ones of 1910 to 1912. Dubbed the Axeman of New Orleans a killer would break into a house at night and kill people while they slept. At first robbery was suspected but discarded as a motive when it was found nothing of value was taken from the victims homes even though there was often such items in plain sight or not very well hidden. As with the killings in 1910-12 the majority of victims were Italian grocers (but not all were grocers or even Italian) and not all were killed with an axe. I won't go through the story of each victim but will note two curious things about these killings. The first killings were of Joseph and Catherine Maggio who were Italian grocers. Both were killed. During a search of the area around the house the police found a message scrawled in chalk a good distance from the crime scene. It read: Mrs. Maggio will sit up tonight just like Mrs. Toney did. Could this have been in reference to the wife of Antonio Sciambra who was killed in 1912? The second thing. The last victim in October of 1919 was also an Italian grocer. His wife told police that she had seen the killer but could provide no details and in fact seemed to be somewhat uncooperative. The last victim attributed to the Axman was named Michele Pipitone who happened to be the son of Pietro Pipitone who had killed Paolo Di Christina.
On December 5 1921 a woman named Esther Albano shoots and kills a man name Leone J. Manfre in her home in Los Angeles. When police arrive she tells a disturbing tale. She claims that Manfre had killed her husband Angelo Albano in October of 1921 after Angelo went to meet Manfre over business concerns they shared (the Albano's opened an Italian grocery in San Bernardino). She claims that Manfre was trying to extort $500 from her and had threatened her life if she did not pay. She said that she took the threats seriously as Manfre had not only killed her husband Angelo, who was her second, but also her first husband in New Orleans. Michele Pipitone. The man known as Leone J. Manfre had many aliases she told them. Mumfre ,Mumphry, Manfre, Mumfry, Monfry, Doc. Mumphry but his real name was Joseph Monfre. Mrs. Esther Pipitone had married Angelo Albano shortly after her first husbands death. Angelo Albano was also a known Blackhander in New Orleans and had been detained along with Monfre in the death of Moreci. Esther pleads self defense but is convicted and spends ten years in prison. She returns to New Orleans at some point where she dies on August 23 1940. She's interred in Greenwood Cemetery in New Orleans under the name Esther Pipitone. Curiously there's an Angelo Albano in the same tomb who died in 1968 at 85 years old.
Was Monfre the Axeman of New Orleans?
Was there even really a deranged serial killer?
Could it have been Blackhand activity disguised?
Could there have been actually more than one person committing these murders?
There's no hard proof of it but it just seems natural that Monfre and Albano would have made contact and started working with, or for, Vito Di Giorgio when they re-located to California. Just taking an educated guess but think that the faction that had sided with Paolo Di Christina had finally lost the struggle and got ran out of New Orleans. Curious that they all relocated to the same place within a couple of months of each other. Maybe the killing of Vito in Chicago had been a long overdue debt for something that happened years before in New Orleans. Who knows? Hopefully some more information will come to light.
One nagging question this all leaves me with though is where is Charlie Matranga in all this?
He's supposedly organized New Orleans by now and is control of things. But all of the violence hardly seems as if it was under control. Lot's of questions!!
Matranga would retire in 1922 passing the reigns along to Corrado Giacona and Silver Dollar Sam Carollo.
(I need to note that there is a lot of arguments over the Axman killings, Monfre being a suspect and if Pipitone was even an Axman victim as well as other points. I've seen claims that Monfre spent a good portion of his twenty year sentence in prison, not being released until 1924. All other references show a different story. I don't put a whole lot of faith in record keeping back then but I don't know the truth for sure and really, no one ever will I think. A lot of interesting questions and possibilities raised though.)
---
I want to thank Gary Jenkins for digging up some news clips on the death of Vito for me and Victor DiGiorgio for answering my MANY questions. He's the great grandson of Vito.
I want to also thank Richard N. Warner. Richard was one of two people who did the original research on Vito Di Giorgio a decade or so ago and brought him, and the events of his life, to light and introduced him to us Mob buffs. I'd like to recognize a couple of specific pieces of information I got from a blog entry by Mike Dash at Forteana.org, CFI Blog where dash cited Richard's work in March of 2009. Namely the alias that Joseph Monfre was using at the time of his death, Leone (spelled Leon actually) J. Manfre, the date of his death December 5 1921 and the fact that Esther Albano, who killed Manfre, was convicted and sentenced to ten years in prison. Richard also provided the information that Monfre was picked up for questioning in New Orleans in an attempted break in of the home of Pietro Pipitone.
Latest posts by Ronald Rawson
(see all)