"I can't stand squealers! Hit that guy!"
Arnold Schuster, was a 24 year old clothing salesman whose tip to the police led to the arrest of Willie Sutton in 1952 (he had escaped Jail with four inmates in 1947). Sutton at the time was a talented bank robber said to be the nations best, and was spotted on a subway train in New York by Schuster.
On March 8, 1952, Schuster was shot twice in the groin and once in each eye after attending a television interview, on a street just outside his home. The hitman would later be identified and arrested, his name, Frederick Tenuto. Tenuto was one of the four inmates that escaped jail in 1947, and he also spent 14 years on the FBI's Ten Most Wanted list from 1950 to 1964.
In the 1963 McClellan hearings, Joe Valachi claimed Albert Anastasia had ordered Schuster's death after witnessing one of his television interviews.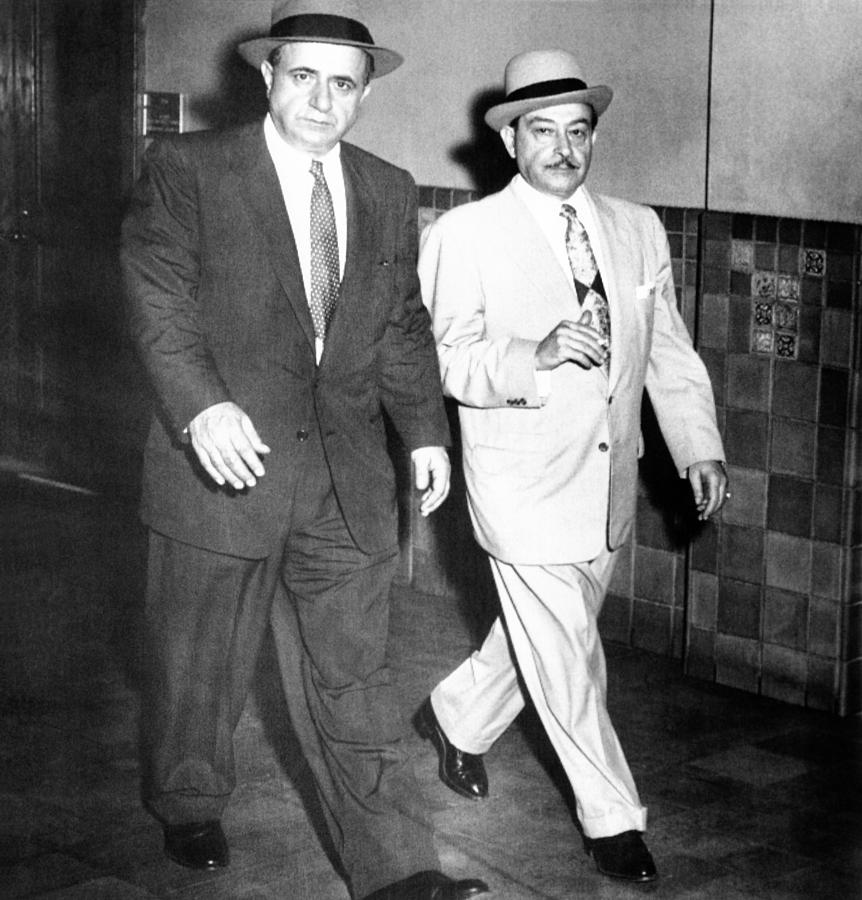 Schuster was just an ordinary citizen, but Anastasia was reportedly angered by Schuster, stating,
"I can't stand squealers! Hit that guy!".