As a child, the years between 1977 – 1980, were a personal nightmare. It was also when I had begun my quest for an anti-hero. There was a few to choose from, but one interested me more than most. He had not long absconded, you cannot escape from an open jail, from HMP Spring Hill located in the village of Grendon Underwood, in Buckinghamshire, England. As a ten-year-old, I was fascinated, unfortunately, the internet didn't exist then, it was good old-fashioned leg work to the library, and the microfiche section. Maybe where my love of researching and thirst for knowledge first transpired? My anti-hero is? ……. Charlie Richardson, South London scrap metal dealer, who along with his brother Eddie, Frankie Fraser, Roy Hall and a few others, received the media moniker of 'The Torture Gang'. Was that a fair label for Charlie to receive? Was all it seems?
Join Craig and I as we take a closer look at what took place. In an ironic twist, Charlie was arrested on the morning of the day England beat Germany 4-2 to win the soccer/football World Cup, the 30th July 1966.
I have now turned around my life. Long story, 40 years' worth. My new life, in a way, began the day of my last arrest. 8.00am on the 30th July 2015. As I write this, I'm currently 49 years old.
---
"This Case has the qualities of a nightmare." (Lord Justice Edmund Davies, 1968)
Charlie Richardson, his younger brother Eddie, 'Mad' Frankie Fraser plus other associates were arrested for a series of charges which at the subsequent trial saw the press dub them 'The Torture Gang'. They received this moniker due to witness testimonies in relation to a little 'black-box' the gang is alleged to have used on their victims. It was said to have two electrodes attached, which were used on victims' genitals as well as other parts of their bodies to inflict electrical shocks.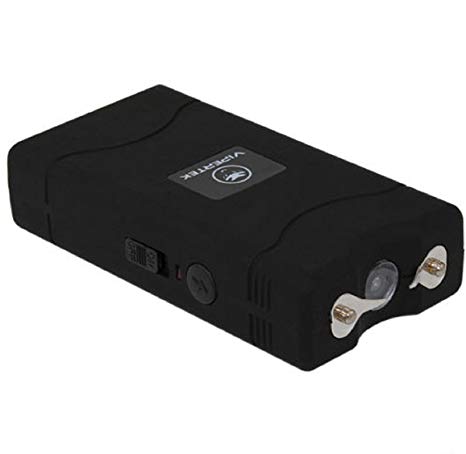 The trial lasted for 45 days, spread over ten weeks and during that time over 120 witnesses entered the stand and took oath. A lot of the witnesses were former associates of Charlie, most of whom had questionable pasts, and yet all their evidence was deemed reliable!! The summing up itself went into a fifth day. The jury were excused, and after ten hours of deliberation, reached unanimous guilty verdicts on all but one of the, so called, gang members.
Charlie Richardson received a total of 25 years for various charges including; robbery, violence and demanding money by menaces.
Eddie Richardson received a total of ten years, which was added to a five-year sentence he was already serving. Frankie Fraser received five years on top of a five-year sentence he was also serving.
Charlie was then taken to HMP Durham where he was made a category A prisoner, put on a high security wing. They said he was a danger to national security, a threat to fellow inmates as well as the public. Charlie was also regularly moved from prison to prison to prevent him from escaping.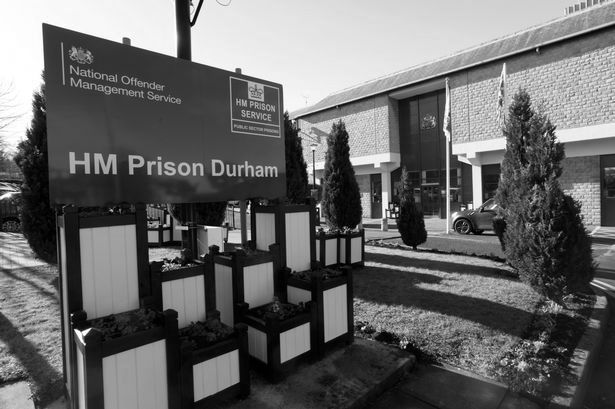 Amongst the many unreliable witnesses was a Lucien Harris, the ace up the prosecutions sleeve, their star witness. He did not let them down. Providing a performance worthy of Rod Steiger, who won best actor in '67 for 'In the heat of the night'. The same Lucien Harris who was caught on police surveillance camera the very next day after he claimed to have been tortured, with nothing wrong with him at all. Harris had claimed he had hot scampi put in his eye, had the 'black-box' treatment for an hour, then stabbed in the foot. Charlie Richardson had always maintained that this was never the case, he always suspected the judge to have been biased towards him and the others.
In sentencing Charlie the judge said
"…I am satisfied that over a period of years you were the leader of a large disciplined, well led and we'll organised gang, and that for the purpose of your own material interests and on occasions for the purpose of your criminal desires you terrorised and you terrorised them in a way which was vicious, sadistic and a disgrace to civilization. When one remembers what you did to Harris…. One is ashamed to think one lives in society which can produce men like you. The sentence of the court must be severe…it is only by a long sentence I am satisfied can you be prevented from committing crime…I have concluded that no known penal system will cure you of crime. The only thing which will cure you of crime is the passing of time, and until the years have passed you must be kept under lock and key…it is clear to all who set themselves up as gang leaders that they will be struck down by the law as you will be struck down".
Charlie Richardson was 33 at the time.
Charlie Richardson Interview
On March 25th, 1968 at the Royal Courts of Justice appeal court the appeal was denied on all grounds. Over 40 years later, Lucien Harris, main prosecution witness retracted his evidence in a statement claiming he wasn't tortured only roughed up. "Charlie Richardson slapped me" he said, "Punched me a couple of times and shouted at me to get out before he lost his temper". He went onto say that "a 'bent' detective had urged him to lie and offered him an inducement if he helped him fit up the Richardsons and get them a lot of bird. I felt I had no choice and so I agreed" said Harris.

The statement was included in a file that was being considered by the Criminal Cases Review Commission which decided if it would go to the appeal court. In 2011, Charlie and his lawyer Giovanni Di Stefano wanted the appeal court to deem the conviction unsafe. Di Stefano said at the time
"There is no time bar on appeals when the interests of justice outweigh unfair trials, not matter how historic or infamous the defendant."
The grounds of the appeal were varied. It was claimed key witnesses lied, especially star witness Lucien Harris, the judge Mr Justice Frederick Lawton knew the jury foreman and should've stepped down. The judge's own father had previously been assaulted by Frankie Fraser and Charlie was illegally banned from attending a failed previous appeal hearing.
Charles 'Charlie' William Richardson passed away on the 19th September 2012. His name still not yet cleared!
Charlie Richardson and the British Mafia
Latest posts by David Breakspear
(see all)