On this day in 1886 Francesco Raffaele Nitto was born in Angri, Italy. He of course was known better as Frank Nitti who was the enforcement arm of the Chicago Outfit under his first cousin Al Capone. Facing a lengthy jail sentence and being a severe claustrophobe, Nitti ended his own life by shooting himself in the head by a railway track in 1943 at the age of 57.
Although we tend to call him Frank Nitti he never once referred to himself as this, he was always known as Frank Nitto. The name Nitti came from police and media reports much in the same way that other mobsters of the time had different version (ie. Dean O'Banion was reported by the media as Dion O'Banion).
---
---
Franks mother Rosina had married another man when Frank was 3 years old called Franceso Doldeno (Franks father died in 1888). Dolendo emigrated to the US in 1890 by which time Frank would have been 5. When Frank was 7 years old he and the rest of his family decided to venture across the waters to settle down in Brooklyn with Doldeno.
They called 113 Navy Street in Brooklyn, their new home.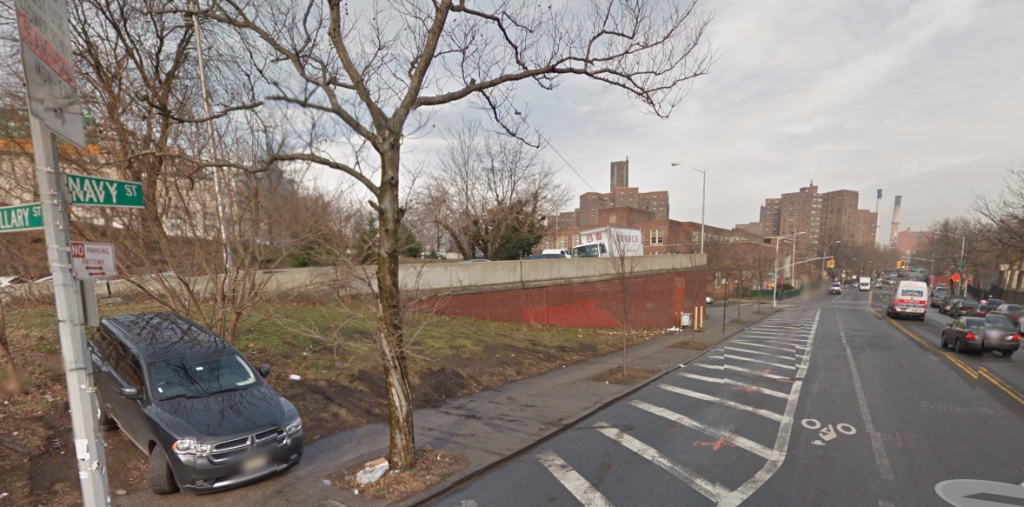 To begin with Frank never really entered a life of crime, he just worked some odd jobs in the city and just tried to support the family in the best way he could.
By 1900 at the age of 14 he had left home due to the relationship he had with his step-father, Dolendo, and by the age of 24 he had left the Brooklyn area in search of new pastures. It was only when he was 27 years old that he would have his first taste of the criminal life when he moved to Chicago and worked as a barber. It was here where he would come into close contact with Alex Greenberg and Dean O'Banion.
Nitti Finally Makes it in The Criminal Underworld
After working for O'Banion as a jewel thief and liquor smuggler he was spotted by O'Banions rival, Johnny Torrio, but more so is first cousin Al Capone.
It was during the Capone years that Nitti would really make a name for himself in helping build the Capone empire. It was around this period that Nitti's business brains, leadership qualities and enforcement tactics came into play.
By now Nitti was in his mid-40's after entering crime at a late age he still managed to work his way to the top and in 1929 when Capone was sent to prison, Nitti was one of the men that Capone put in charge to help run the day-to-day operations – the other men were Tony Accardo who would later run the Chicago Outfit and Jake Guzik who would become the financial and legal advisor for the Outfit.
Despite earning his nickname as the Chicago enforcer Nitti would often get soldiers to actually carry out the hits and contracts, more so as he rose in stature through the ranks.
Taking Control of The Outfit?
It was also during his mid-40's that Nitti would be charged with tax evasion, along with his boss, Al Capone. Nitti got off lightly with an 18-month sentence while Capone was sent away for 11 years. However, Nitti would find that during his 18-month sentence that prison life was having a sever effect on is mental condition. Being locked up in a cell that you could hardly move around in brought out his fear of closed-in spaces.
Something that would ultimately have an effect on the decision to end his life some 9 years later.
After the 18-month stretch he would come out and take over the reins as the boss of the Chicago Outfit, although that is what the Outfit wanted law enforcement to believe. Many think that Nitti was just a front boss whilst the real boss Paul Ricca sat in the background and out of the limelight. There is much debate on this topic though and no real confirmed evidence can say either way who really headed up the Outfit in 1932.
Nitti Gets Acquitted of Murder and Survives a Police Cover Up
In the same year that Nitti came out of jail to supposedly take the helm at the top of the Outfit he survived an attempt on his life from the police. During December the Chicago police force burst into the offices of Nitti and shot him in the back and neck 3 times. The detective sergeant Harry Lang then shot himself to make it appear that Nitti had actually fired the first shot and the detective then acted in self-defence. However, Nitti didn't have time to draw a gun let alone shoot the detective.
Eventually the truth came out that the order handed down to the two detectives that raided Nitti's office; Harry Lang and Harry Miller, was given by a newly elected Chicago Mayor called Anton Cermak who wanted to bring down the Outfit. He offered Lang $15,000 to complete the hit on Nitti.
Retaliation from the Outfit didn't take long as Cermak was shot around two months later in February 1933, dying at the beginning of March.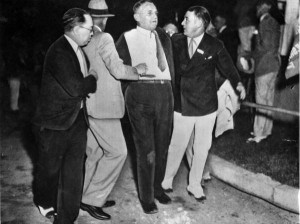 Nitti's Last Walk…
Ten years later we move to 1943 and after a successful couple of decades Nitti and many others were indicted in a large case for extortion. Several members of the Chicago Outfit were believed to have been trying to extort money from the film industry in Hollywood. Major movie studios had cooperated with the Mafia until now to avoid any trouble however they had come to the end of their tether.
The fingers were all pointing at Nitti as it was his idea, and Paul Ricca stated that Nitti should serve the prison time. At this point in time it's not clear, but many sources believe that Nitti had been diagnosed with terminal cancer. Rather than facing another prison stretch that would likely be more than the one he had served years before Nitti decided the only way out was to take a long walk the day before his Grand Jury trial.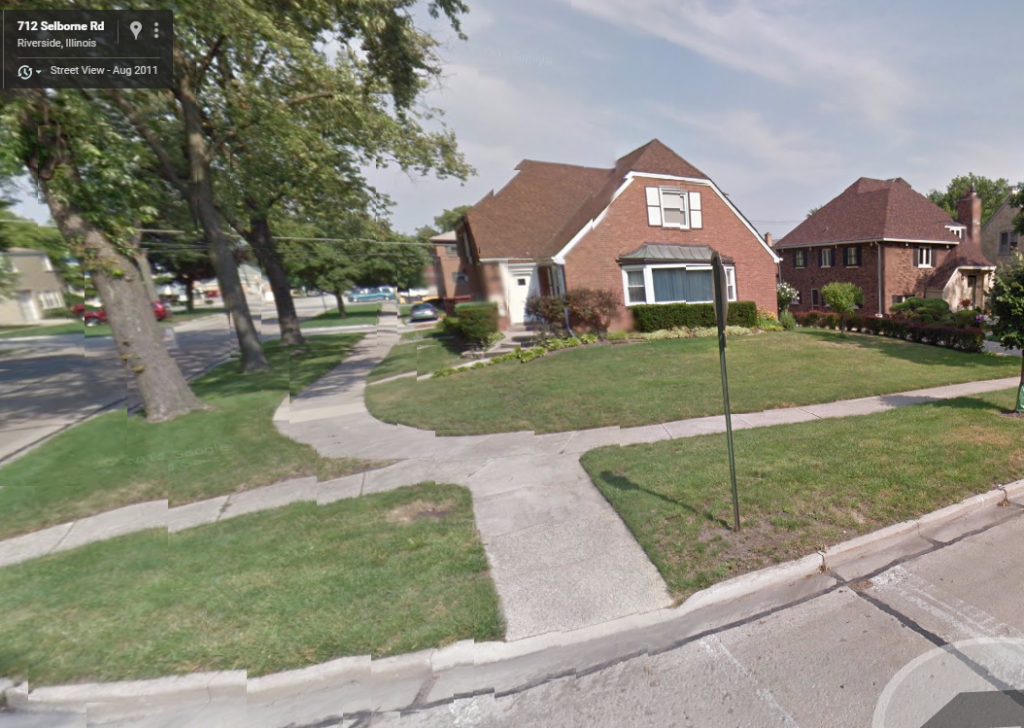 Nitti had breakfast with his wife in their home at 712 Selborne Road in Riverside, Illinois. When his wife left for church, Nitti told her he planned to take a walk, and then began to drink heavily. He then loaded a .32 caliber revolver, put it in his coat pocket, and walked five blocks to a local railroad yard.
Nitti walked off the tracks staggering towards the fence. Two shots rang out.
The first shot fired by Nitti's unsteady hand missed and passed through his fedora due to the fact that Nitti was drunk with a blood alcohol level of 0.23.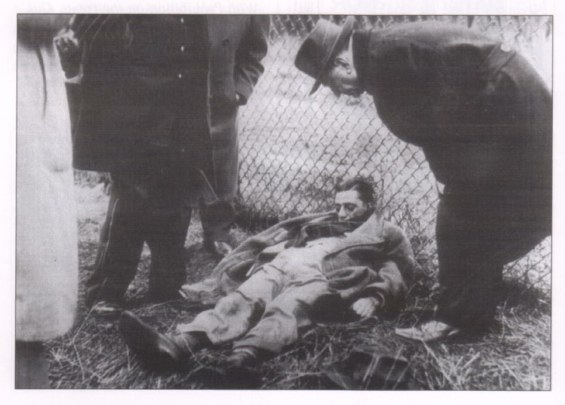 The second bullet slammed into his right jaw and exited through the top of his head, taking a lock of his hair with it and leaving the tuft protruding from the hole in the crown of the fedora.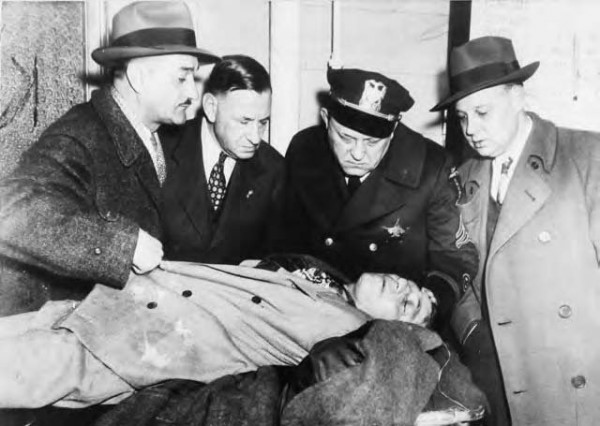 The final, fatal, bullet entered behind Nitti's right ear and lodged in the top of his skull.
---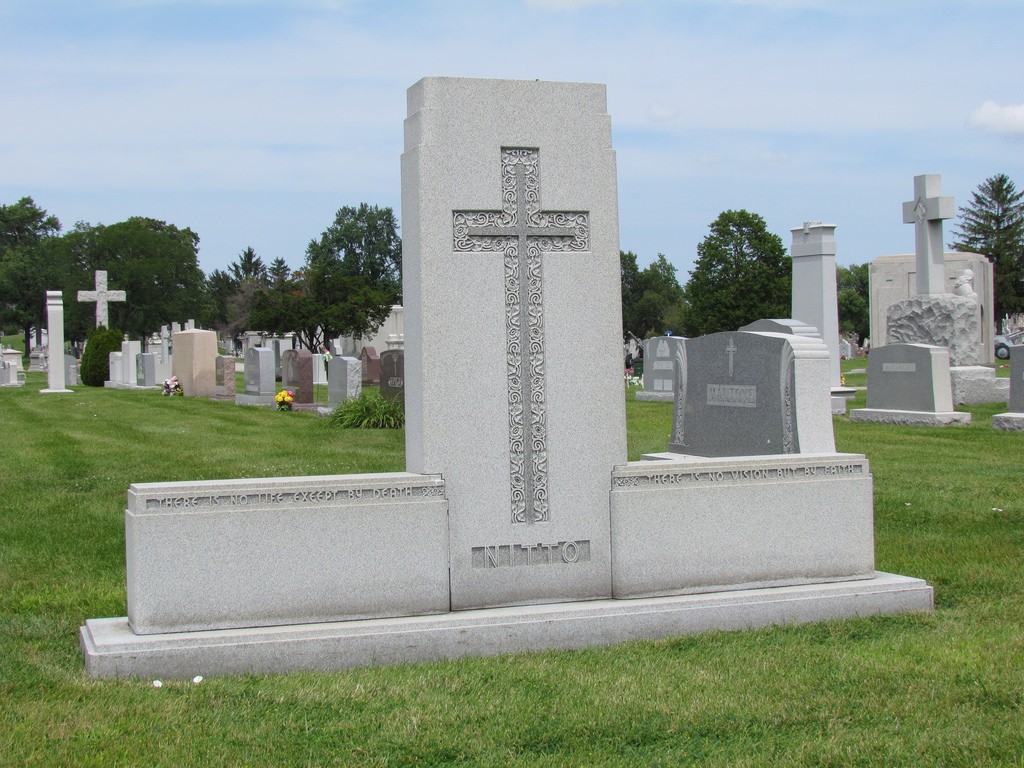 ---
Latest posts by Hayley Dean
(see all)