Becoming the Brooklyn Boss
Francesco Ioele also known as Uale and or Yale was born January 22nd 1893 in Italy. His family immigrated to New York around 1901.
Yale was known as the forgotten boss, however he was undoubtedly a murderous leader.
Like most gangsters, Yale got an early introduction to the world of crime, his future mentor John 'Papa Johnny' Torrio got him admitted to one of the dominate street gangs in lower Manhattan, The Five Points Gang
From an early age, Yale never shied away from violence, a renowned street fighter and petty thief, even in 1912 he was arrested on suspicion of murder.
Torrio eventually left New York and also Yale in 1909, Yale like his mentor Torrio believed in business, he quickly set about intruding on the ice delivery trade in Brooklyn, he used the money from his scheming to buy a bar The Harvard Inn on Coney Island, he hoped that due to the name he would attract a classy crowd.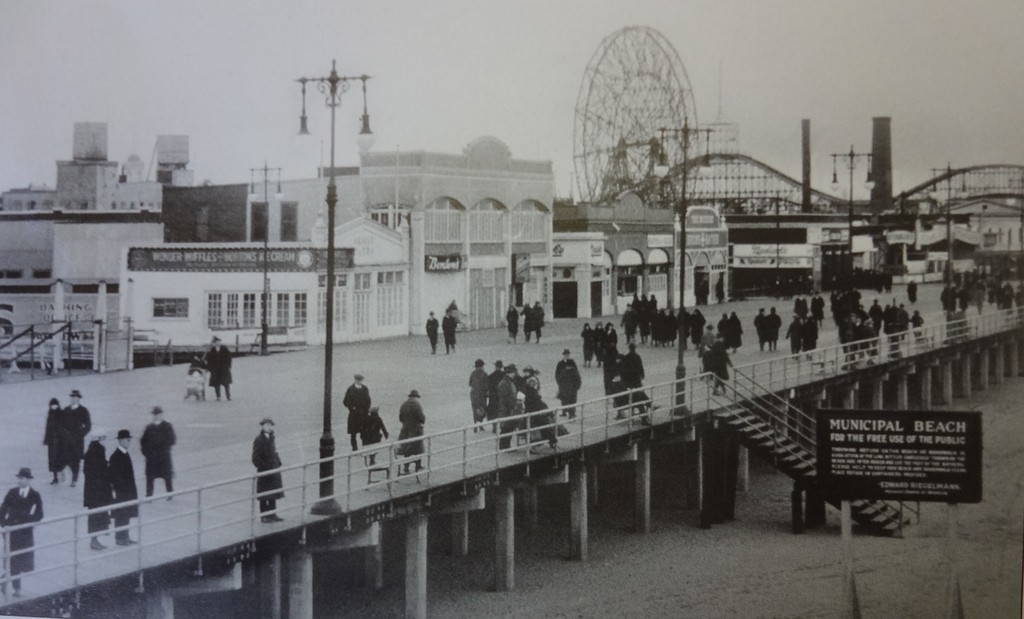 Aside from the bar, Yale the head of his own gang of mobsters called The Black Handers set about devising many a schemes, these included sending letters to citizens threatening physical harm unless money was paid also, like many gangsters, Yale also set up brothels across the city, he sold cigars and ran a funeral home right across the street from where he lived.
His Relationship With Al Capone
Soon enough Yale was finding himself meeting new people, other gangsters who worked under Yale at one time or another included Joe Adonis, Anthony 'Little Augie' Carfano and Albert Anastasia. Yale's top assassin was Willie 'Two-Knife' Altierri, nicknamed as such due to his preferred method of dispatching a victim.
He also was content to meet people that attended his bar, one of these was to be another great connection for Yale, Al Capone, whom Yale had employed to work at the bar as a bouncer, Capone earned the infamous nickname 'Scarface' whilst working at Harvard Inn, he had gotten into an altercation with a patron of the bar, after Capone had insulted his sister and as a result the Patron sliced him across the face. Capone eventually left the bar to join up with Yales other mentor Torrio back in Chicago.
Rivalries and Murders Yale Was Involved In
Yale was a violent man who did not hesitate to inflict pain on others. When angered by his younger brother Angelo, Yale beat him so badly that his sibling wound up in the hospital. When two extortionists attempted to shake down the popular hat-check operator of a neighborhood restaurant, Yale battered the two unconscious
In 1920, Capone and Torrio called Yale to Chicago to carry out two killings, the first was to be Giacomo 'Big Jim' Colosimo, he ran the cities underworld but Torrio wanted him out the way so that his own Chicago outfit could make more money, the assassination of Colosimo took place, Yale was suspected in the murder, but was never arrested, he returned back to Brooklyn to continue with his businesses.
Four years passed and Capone had taken over from Torrio and he called Yale back to The Windy City to help with another hit, This was the assassination of Capones rival Dean'O'Banion.
Yale was not safe from assassination attempts against him, Three times assassins tried to shoot him down, but failed, Twice in 1921, one outside of a banquet, second whilst driving down the street with a car full of his gang and a third when by mistake his chauffeur was shot.
The Ups and Downs of Capone and Yale
At his peak, Yale was one of the powerful players and important gangsters of the day, however he was not the most powerful and he made the mistake of displeasing the man that was. Capone.
Yale was set to oversee the trucks that shipped to Capone in Chicago, however Capone had a suspicion that Yale was hijacking to trucks, so he sent a spy to uncover the truth. Indeed Capones suspicions were correct.
Capone was livid that he had been double-crossed by a fellow gangster he considered to the one of his 'friends'.
The Demise of Yale
On July 1st 1928, Yale had a phone call from an anonymous stranger stating that Yales wife was in trouble, he sped home in his car, however he was ambushed by four men and unfortuneatly for Yale, the windows on his Lincoln Coupe had not been bulletproofed. He was instantly killed in the gunfire.
Capone was suspected of the murder, but no charges against him were ever filed.
Yale's Funeral and Aftermath
His funeral was the most lavish of all gangster funerals in mob history, the silver casket alone cost a massive $15,000, it took 38 cars to carry all his flowers and thousands of mourners poured onto the streets to watch the coffin pass by. He was buried wearing evening clothes, holding grey suede gloves and a gold rosary.
As the casket was lowered, 112 mourners simultaneously tossed roses into the grave.
Funnily enough two women turned up to the funeral, both claiming to be Yales wife.
The Aftermath
Leadership of Yales mob was taken over by Anthony Carfano.
Roughly half of Yale's men and territory were absorbed by the D'Aquila Family which was now led by Al Mineo, while the rest remained under Carfano. Yale's murder turned out to be the first in a series of events that facilitated Joe Masseria's attempt to consolidate all of New York's Mafia families under his control, which eventually resulted in the Castellammarese War.