In Al D'Arco's biography, Mob Boss, he spoke about a mobster that he worked for by the name of Little Davey Petillo. A mobster who he met while incarcerated in prison, who had started out working as bodyguard for Al Capone before he later began working for Lucky Luciano.
His partner in crime was Charles "Chalutz" Gagliodotto (who he would later go on to kill on the streets of Queens).
Charles "Chalutz" Gagliodotto (1908 – 1968)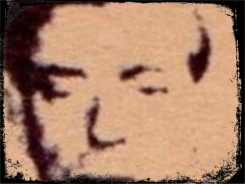 The two were labeled as the most vicious and intimidating killers in mob history. Why? Because they were clever and violent, so much so that they used to dress in drag (which they would do often to get close to their target) – who would expect a couple of old women of killing?
One story Al D'Arco,the former acting boss of the Luchese Family, commented on, which was also confirmed by another informant, was a time they attended a funeral…
Both Petillo and Gagliodotto were dressed head to toe in black, complete with a black veil. The occasion was a funeral, and the mobster attending it had no idea he was about to be next. They both climbed into the funeral car and shot the mobster before making a quick exit.
Al D'Arco described Gagliodotto as:
"hooded eyes, hair gone grey, and often with a pale, ghostly pallor. He looked like a pint-sized Boris Karlof but no one dared to kid him………He was a mad hatter. A stone killer. People were deathly scared of him."
Gagliodotto's Death
The police had thought that Gagliodotto died of a natural causes on a street in Queens. However, that wasn't the case, informants gave word to the FBI that he had been strangled to death by a plastic bag. The reason was simple, Gagliodotto was starting to kill or plan hits on nearly everyone and this hit on him came weeks after he he over-stepped the line when he killed two of his partners. Once mobsters lose control like this and put fear into everyone – they have to go.
Little Davey Petillo (1908 – 1983)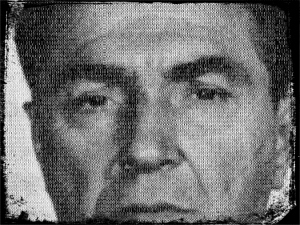 Petillo started his criminal career working for Giose Aiello. When Aiello disappeared both Petillo and Gagliodotto joined forces with the Luciano family.He would eventually find himself on the wrong end of that infamous 1936 prostitution sting in New York which also saw Lucky Luciano take a hefty prison sentence.
Luciano as we all know managed to strike a deal with the government to protect the coastline from German attacks, and was deported to Italy in 1946 for his help with the War effort. Petillo however was in prison until June 1955 and resented the fact that Lucky didn't include his name in the deal that saw his release 11 years prior.On leaving prison, Vito Genovese the underboss of the Luciano family put Petillo in charge of a 24 man crew which he would run for over 20 years.
Little Davey Petillo's Death
David Petillo collapsed and died on December 28th, 1983, in Malaga after being on the run for nearly 2 years following the killing of his nephew in 1982.