I am aware that a lot has already been written about the Genovese Crime Family over the years, the majority of which has been about, quite rightly, Vito Genovese. Therefore, you'd think it impossible to be able to come across something RELATING!!! to the family that isn't already public knowledge. Some of our readers may be aware that I co-admin The Genovese Crime Family page on Facebook, which should show the respect that I have for the Genovese Family. I am confident, that you, the readers of NCS will be aware of the secretiveness of the family, again quite rightly so considering the nature of the family business. The strength of Omerta within this organised crime family, is in fact, second to none within the New York families with only FIVE made members being turned by the authorities and, second to The Detroit Mob, who only had one-member turn. This does, however, make the life of a researcher/writer extremely difficult, but I have been placed in a fortunate position, which, will become more apparent as this story takes you on what I trust will be a new journey of discovery mixed in with some twist and turns and some known facts. Unfortunately, this isn't television, so I am unable to provide flashy edits as I take us back to 1930's America just as Vito Genovese was in danger of arrest for a murder of a family associate.
---
In 1934 a card game was rigged to scam a millionaire business associate of Ferdinand 'The Shadow' Boccio/Boccia whom Willie Gallo acted as a bodyguard.
They managed to net $116,000 from the scam, when Boccio demanded a share of the loot, $35,000, he was taken out on Sept 19, 1934. It was the subsequent testimony of Ernest 'The Hawk' Rupolo that Vito Genovese had ordered his murder. This led to Vito having no option other than to leave America with Italy his destination three years later.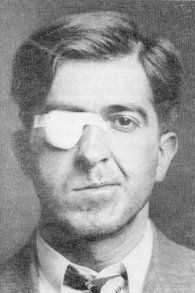 In 1937 a body was recovered from the Hudson which turned out to be Boccio's. Although authorities were aware at the time who was involved they could not make anything stick. With Lucky Luciano already in prison for his involvement in a prostitution racket, Vito knew it was only a matter of time before the ambitious DA Thomas E Dewey, hell bent on bringing the Mafia to an end, would be looking for his next scalp. It was time for Vito to go. Allegedly, Vito Genovese left America with a suitcase containing $750,000. It is also said that Genovese's second wife, Anna would make regular trips to see Vito's brother Michael, who was controlling the families rackets in Vito's absence, and would return with anywhere between $50,000 – $100,000.
Upon arriving in Italy, Vito settled in the city of Nola, in the province of Naples. Once settled he started to make large donations to Mussolini's Fascist party on a regular basis. It wasn't long, through associates, that Vito would meet with Mussolini. In order to impress Mussolini, Vito arranged for the murder of anti-fascist editor Carlo Tresca back in New York. – The gunman is said to have been 33 year old Bonanno crime family member, Carmine Galante. However, no one was ever charged with the murder of Tresca outside his Manhattan office. – The fascist leader rewarded Vito by bestowing him with the title Commendatore (this is awarded by decree of the President of Italy to individuals who are given this honor in the order of merit of the italian republic and other orders of the knighthood). Vito became the main drug source for Mussolini's son-in-law Count Ciano and was well liked within the Mussolini household. Genovese was and stayed a strong supporter of Mussolini during WWII.
As I wrote in my piece for NCS The Mafia and the Allies, during the night of 9 July 1943 the first of the allied troops began landing on the beaches on the southwest of Sicily. Because of Luciano's connections in his homeland the US government needed his help. Genovese was one of the men whom Luciano asked for help. In no time the allied troops took back control of the island from the occupying German forces. In no time Genovese would become an interpreter and also a liaison officer for the American forces. During this period Genovese also had a black-market operation with Sicilian boss Calogero Vizzini, controlling over half of all military food imports. (You can read more on this by clicking the link Vito's black-market in Italy).
Unfortunately for Genovese not only would this lucrative racket not last long due to the military government at the time, cracking down on illegal trading, but he would also come up against another person wanting to make a name for himself. Enter Orange C. Dickey an agent of the Criminal Investigation Department.
Dickey discovered that Genovese was in fact a fugitive wanted in connection to the murder 13 years earlier of Ferdinand 'The Shadow' Boccio/Boccia. – Ernest 'The Hawk' Rupolo was arrested for the attempted murder of another mobster. Rumour has it, Rupolo, thinking the family would get the victim to drop the charges handed himself in to police, however, the victim did not drop the charges. So, rather than face over 40 years in prison Rupolo confessed to the murder of Boccio and in doing so implicated 5 other men; Vito Genovese, Peter De Feo, Michael Mirandi, Gus Frasca, George Smurra and a man known only as 'Solly'. Who, thanks to my friend Vincent Arpa, I found out was Genovese soldier Salvatore Zappola aka Solly (NYC 1907-1957).
This man was the third gunman in the Boccia murder with Gus Frasca and George Smurra. He was arrested with them but released and never mentioned in any subsequent Family charts. But the fact that he was listed as a member by the FBI in their 1950 report, is confirmation of his membership. Seems to have left NYC at some point and moved to Miami, Florida. He died there in 1957 – Neither the military or the Federal government were interested in pursuing Genovese. Dickey refused to give up, even when he came under direct threat from Genovese, Dickey was offered a substantial bribe of $250,000 which he refused, then the threats to Dickey and his family began, even his superiors instructed him to relent but Dickey would not listen. Eventually Genovese was to be extradited back to America, in a turn of events, upon leaving, Genovese said to Dickey
"Kid, you are doing me the biggest favor anyone has ever done to me. You are taking me home. You are taking me back to the USA."
On the morning of June 1, 1945 on board the steamship James Lykes handcuffed together Genovese and Dickey landed in New York. The following day Genovese was arraigned on charges of murder for the killing of Boccio in 1934, he pleaded not guilty.
Two things then followed that would lead to all charges against Genovese being dismissed.
Prosecution witness Jerry Esposito was found dead having been shot. Esposito was the second of the prosecution witnesses in the case against Genovese to have died. The first was Peter La Tempa who at the time of his death was in a cell under protective police custody. It has been suggested that La Tempa was poisoned by someone on the payroll of the family. With no witnesses left to back up Rupolo's testimony, Judge Samuel Leibowitz had no choice other than to dismiss the case against Genovese, in doing so the judge said…
"I cannot speak for the jury, but I believe that if there were even a shred of corroborating evidence, you would have been condemned to the chair"
Who knows what the course of mob history would have been? if indeed, Vito Genovese faced the chair.
So, we know a lot of what took place in Italy whilst Vito was there, or do we?????? Well, you'll have to wait till next time to find out.
Latest posts by David Breakspear
(see all)