On this day in 1985 we would see the culmination of years of standing by, come to an end, when John Gotti finally made a power move to take control of the Gambino Crime Family.
Paul had been given the throne by Carlo Gambino in 1976 after he passed away in the October of that year in Massapequa. To many Gambino mobsters they would have put their house on Aniello Dellacroce being made the new boss, and so factions in the family started to emerge as many looked mobsters within the Gambino looked at Paul as a businessman, and not a man of the street who had gotten his hands dirty.
Paul and John never got along, and if it wasn't for Aniello keeping the peace Castellano may have put a contract on Gotti. It was the death of Dellacroce that opened the doors for Gotti to take out Castellano or Castellano to finally put that contract on Gotti's head.
Gotti was also becoming heavily involved with narcotics at the time, which was being investigated by the FBI. He knew Big Paul would probably order a contract on him, as the crime boss had banned made men from dealing drugs under threat of death. It was going to be on or the other, Gotti just moved quicker, but without commission approval.
---
---
The Assassination
According to Sammy Gravano's testimony Thomas Bilotti, Big Paul's bodyguard drove Castellano to a prearranged meeting at Sparks Steak House in Midtown Manhattan on the evening of 16th December, 1985. Which was a Monday for all your stat fans.
A hit team prepared by Gotti were waiting near the restaurant entrance, they included Gambino soldiers by the names of Vincent Artuso, Salvatore Scala, Edward Lino, John Carneglia and possibly Leonard DiMaria. Just a few yards away were another team of backup shooters which included Dominick Pizzonia, Angelo Ruggiero and Anthony Rampino.
---
---
The gunmen ran up to the car as both men were getting out, and shot them several times. John Carneglia was the gunman who actually shot Castellano in the head, delivering the fatal hit.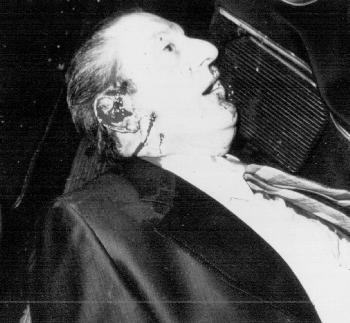 He was also hit the chest and abdomen. 6 bullets entered Paul's body that night.
His bodyguard Thomas Billotti, was actually unarmed on the evening so he couldn't have fought back if he wanted to. After Paul had been shot, Anthony Rampino took aim at Bilotti shooting him 6 times in the head and chest.
In a car down the road sat Gotti and Gravano who observed the hit take place. Before they left the scene they drove up to take a closer look at the two bodies.
These are two photos of Thomas Bilotti, the first of police covering him up.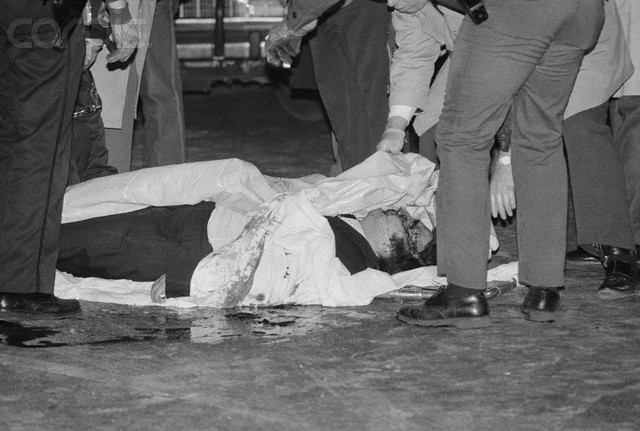 The second shows Bilotti lying on the road as Police cone off the area.
The hit on the boss of bosses would spark a massive aftermath, including Vincent Gigante planning a contract on the head of Gotti.