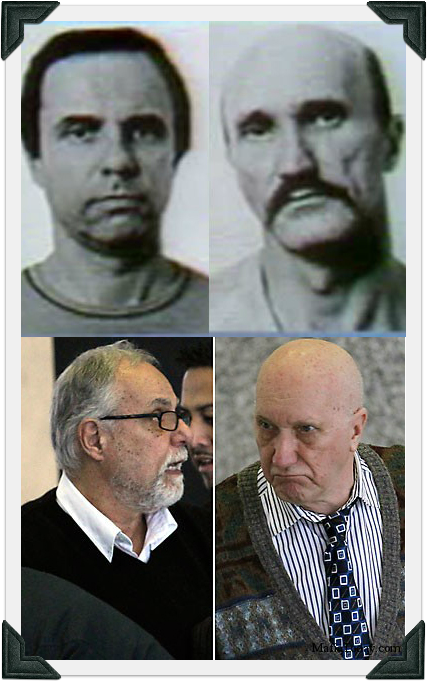 Joseph Jerome "Jerry" Scalise was born December 25th 1937, he was a high ranking member of the Chicago outfit. Scalise served as a soldier for Chicago mob boss Albert Tocco in the 1970's and was allegedly part of the Chicago mob killing crew known as the "Wild Bunch." However, he was never was charged with any murders.
On September 11th 1980, Scalise and his colleague, Arthur 'The Brain' Rachel were in London about to commit one of the biggest heists in history, they planned to steal the £400,000 45-caret Marlborough diamond amongst many other jewels, however it could be assumed that the plan wasn't properly thought out, they made little effort to hide their identities.
Rachel hired the getaway car in his own name and they both stayed at the Mount Royal hotel. A security guard allowed both well-dressed men into the store, one ahead of the other ordering all staff and customers to the floor, the second man entered brandishing a hand grenade.
The Marlborough diamond, another jewel worth £200,000 and 18 other stones were packed into a briefcase by the robbers before they fled with £1,429,000 to a getaway car parked about 50 yards away.
Despite being threatened with the grenade, one of the shop assistants followed the men out, and noted the car and the number plate, the heist lasted all but a minute.
No one was hurt during the raid, and customers on the other two floors of the three-storey shop were unaware of anything taking place. Authorities quickly identified the perpetrators, noting that one of the robbers, who turned out to be Scalise, had a badly deformed left hand (Scalise lacks four fingers on his left hand). The duo were arrested as they exited their flight home at Chicago's O'Hare international airport.
Scalise spent almost three years trying to fight extradition, however both men where eventually turned over to the British authorities.
In August 1984, Scalise was sentenced to 16 years in a prison in the Isle of Wight.
In May 1989, it was reported that a hit-man for the Chicago Outfit, who at one time was close to Scalise had told FBI investigators that Scalise had mailed the Marlborough diamond to his sister in New York City immediately after the 1980 heist.
Scalise was released from prison around Christmas 1992 after serving more than 12 years behind bars, he currently lives in Clarendon Hills, Illinois.
Arthur "The Brain" Rachel, was sentenced to eight and a half years for his involvement in planning robberies with two other accomplices.
The Marlborough Diamond Has Never Been Recovered