Reading Time: 4 minutes

Eliot Ness was born in Chicago, Illinois on April 19th 1903, and he was best known for destroying the multi-million dollar breweries operated by Al Capone, also in part for Capone's downfall, including his arrest and conviction of Tax-evasion.
Ness, in the mid-1930s was responsible for turning around Cleveland, Ohio when the city was overcome with crime and corruption, he weeded out roughly 200 crooked Police officers and brought down 15 other officials for their criminal behaviour. These included a deputy inspector, two captains, two lieutenants and a sergeant.
He also set up a separate court in which all traffic cases were heard, which would help in correcting Cleveland's traffic problems, resulting in Cleveland receiving the title 'Safest City in the USA' .
At the age of 18, Ness attended the University of Chicago, he majored in Commerce, Law and Political Science, and he graduated within the top third of his class in 1925 and was soon hired as an investigator for the Retail Credit Company.
In 1927, he moved to the Chicago branch of the U.S. Treasury Department where he became an agent, and the following year he was transferred to the Justice Department to work with the Prohibition Bureau, a company responsible for cleaning up the practice of bootlegging. During the roaring 20's bootlegging grew into multi-million dollar business for Chicago's gangsters.
Working within the Justice Department Ness received an assignment to serve with a special unit designed to bring down Al Capone. The name 'Capone' had reached as far as Washington D.C and the President at the time Herbert Hoover was furious hearing that Capone was breaking the law with his tax evasion and bootlegging
Ness and nine other agents successfully seized and halted The Big Shots operations and breweries run by Capone. Eventually Capone was sentenced to 11 years in prison.
Soon after Ness was chosen as chief investigator of the Chicago Prohibition Bureau, until the Prohibition era ended. He then moved to Cincinnati's Justice Department where he was responsible for locating and destroying moonshine operations in the hills and mountains of Ohio, Kentucky and parts of Tennessee.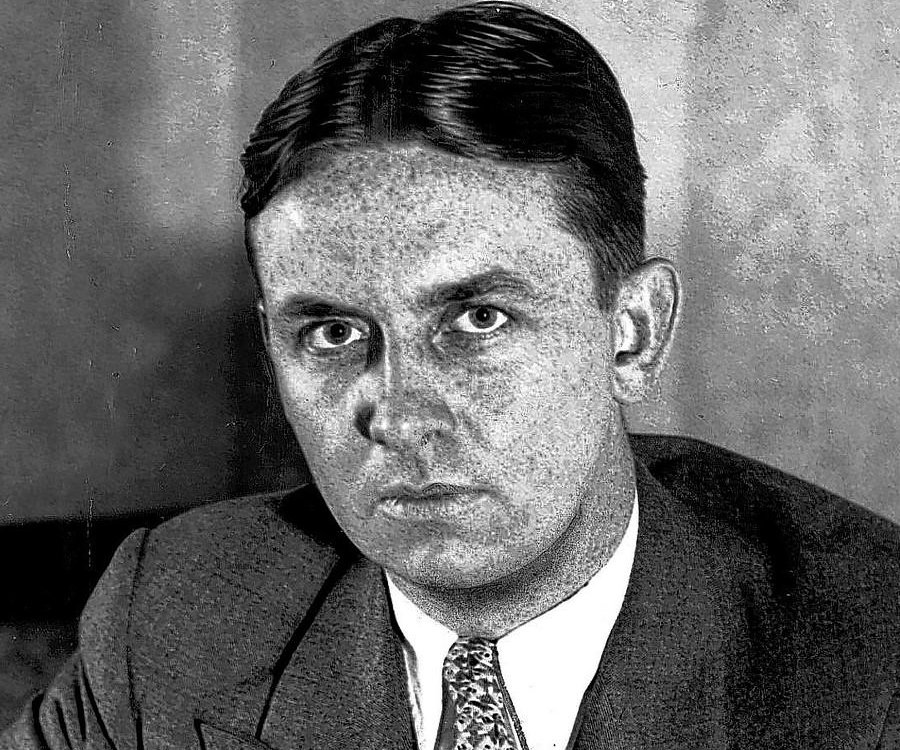 Several months later Ness landed yet another new job, and as of December 1935 he was to be an investigator in charge of the Treasury Department's Alcoholic Tax Unit in Northern Ohio. At only 32 he was the youngest in Cleveland history to gain the title.
It is undoubtable that Ness's most difficult task was to bring down Capone, as Capone's money allowed him to buy protection and services from Politicians, Policemen, and Government Agents.
U.S. District Attorney, George Emmerson Q. Johnson, headed the task of finding honest men to bring Capone down, he was impressed by Ness's outspokenness, and Ness got the job. He then had to choose no more than 12 men to form this special squad. Ness's plan was to injure Capone where it hurt most: his wallet. If the squad could severely damage the mobster's sources of income, Capone would lose the power to buy protection and services.
By October 1929, Ness had selected nine agents to carry out the task of destroying breweries affiliated with Capone, and then gather enough evidence associating Capone with breaking federal laws. The Unit began to shut down breweries in Chicago that were associated with Capone within the first six months of operation. Ness and his crew seized 19 distilleries and six major breweries, denting Capone's wallet by approximately $1 million.
In 1930 one of Capone's men paid Ness a visit in Chicago's Transportation Building. He offered to pay Ness $2,000 to stop ruining Capone's businesses and promised an additional $2,000 each week following if he continued to cooperate. This did not sit well, Ness was outraged he ordered the man out and immediately called the press into his office and announced that neither he nor any of his men could be bought by Capone, and their mission was unstoppable.
The following day, a Chicago Tribune reporter referred to the special squad of Ness's as
'The Untouchables'
Ness saw the press an ally and made a habit of calling the press for each raid his crew had made on Capone.
Capone, fought back and enhanced security measures around his businesses, making it difficult for Ness's men to invade them. Capone assigned men to recognize the 10 agents and follow them. The squad's phones were even tapped, and the pressure was mounting. Ness even caught sight of one of Capone's men watching his parents' home. For some time the squad was unsuccessful in their mission. One raid, however, did prove successful, forcing Capone to lose $200,000 on one brewery, the biggest financial loss so far yet.
Capone's rage intensified and caused a friend of Ness's to be brutally murdered. In response, Ness made a personal phone call to Capone, telling him to look out his window at 11 o'clock, at which time Ness paraded all of Capone's vehicles seized from the raids which were on their way to be auctioned off.
Following this, three murder attempts were made on Ness. Not giving up, Ness and his men discovered a large brewery on the top two floors of an office building after receiving an anonymous tip from a woman. Successfully, the unit halted operations at the location, costing Capone another estimated $1 million.
Ness and his men forced Capone's organization to buy alcohol outside of Chicago and smuggle it in, a more expensive and time-consuming process. Successful in snuffing out Capone's bootlegging business, the special unit then had the awesome task of assembling a legal case against the mobster and his followers.
On June 12, 1931, Ness went before a federal grand jury and accumulated indictments against Capone and 68 members of his mob for conspiracy to breach the Volstead Act.
However, Capone was never brought to trial on any Prohibition charges.
Treasury agents had already presented evidence on June 5, 1931, to indict Capone for income tax evasion. U.S. District Attorney Johnson decided to put the mobster on trial for the Treasury charges, saving Ness's Prohibition violations in case Capone escaped conviction.
The trial began on October 6, 1931, with Ness present in the courtroom each day. Within two weeks, Capone was found guilty and sentenced to 11 years in a federal penitentiary.
Eliot Ness collapsed and died at his home on May 16th 1957 of a Heart Attack in Coudersport, Pennsylvania, his ashes were scattered in one of the small ponds on the grounds of Lake View Cemetery in Cleveland.
Latest posts by Hayley Dean
(see all)