Reading Time: 2 minutes
Greg 'The Grim Reaper' Scarpa was born May 8th 1928 in Brooklyn, New York, he was the second born, his parents being Italian Immigrants.
At the age of 7, Scarpa was working as a coal deliveryman alongside his father, this gave Scarpa an itch for a better life for him and his family.
Greg's older brother Sal was the first of the Scarpa family to hook up with mob associates, by the age of 17 he was strong and street-smart following in the footsteps of his older brother. Greg was soon noticed by local mobster Charlie LoCicero of the Profaci crime family and before long he was taking part in the usual mob rackets, bookmaking, extortion and loansharking, he also earned himself a vicious reputation for brutally enforcing any unpaid debts.
In the 1950s Scarpa took the final step in becoming a known man, killing an anonymous mark on a Brooklyn street.
Scarpa was unlike many mobsters, he lived a triple life for more than 30 years, he was a Mafia hit man, a loving father and husband, and also a secret FBI informant, the charming womaniser had a fruitful home life.
Soon he became the prime truck hijacker for the Profaci family, however the racket hit a bump in the road when the police busted a heist, Scarpa faced years in prison for his roles, this was not going to happen, and he changed allegiances, informing the FBI on mob activities in return for cash.
In 1963, Scarpa was sent on a mission for the FBI, he was sent to Mississippi to track down three civil rights workers who had disappeared, looking for the bodies of James Chaney, Michael Schwerner and Andrew Goodman, this was known as the 'Mississippi Burning' case. Scarpa by now known for his vicious reputation was given free will to torture Ku Klux Klan member Lawrence Byrd until he gave in and told Scarpa the location of the bodies, the bodies were soon found after.
As soon as the 1960s turned into the 70s, Scarpa was living a glorious life, loving his family at home, continuing his mob business on the streets and having a somewhat civil relationship with the FBI.
In the early 1980s after taking too much aspirin, Scarpa developed an ulcer and was in need of a blood transfusion, after the transfer, unfortunately for Scarpa he contracted HIV, he discovered the disease just as his mob family the newly named Colombo family were thrown into chaos.
The leader Carmine 'The Snake' Persico had been thrown into ail in the infamous Commission Trial and the street boss Vic Orena wanted to take over, a bloody battle ensued.
Orena wanted Scarpa dead.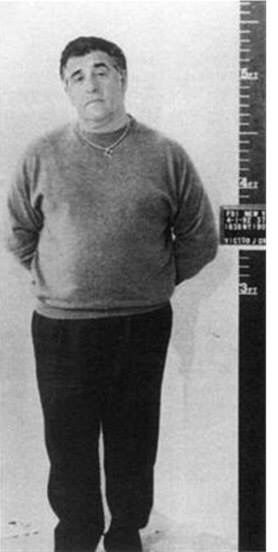 On November 18, 1991, Orena arranged for an assassination attempt. Scarpa was driving his own vehicle followed behind by his daughter and grandson in Brooklyn when he was stopped by two cars. Hit men from their vehicles with guns drawn ambushed Scarpa's car. But Scarpa managed to drive away from the ambush, crashing into anything that got in his way. A few bystanders were injured, but Scarpa and his relatives escaped unharmed.
Not even Scarpa's FBI connection could stop him from being charged with multiple counts of murder, FBI believed that he had murdered between 100 and 200 people and in May 1993, weak from his HIV virus, Scarpa pleaded guilty to his crimes and due to his fragile state he was given a lenient sentence.
On June 4th 1994 he died in a medical prison aged 66 in Rochester Minnesota.
Latest posts by Hayley Dean
(see all)